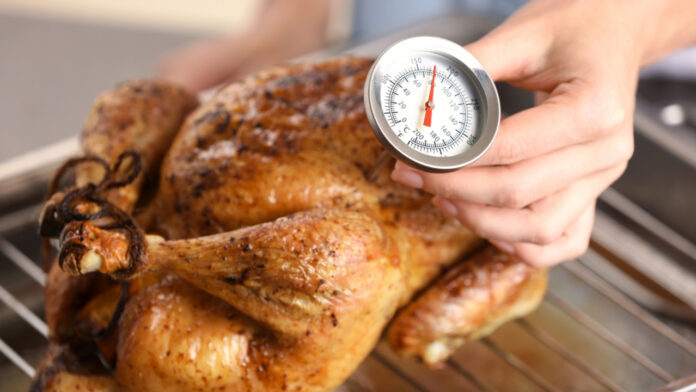 https://issuu.com/voicemedia6/docs/waterford_today_31-07-2019_alt
AS we get closer to the big day, new research has emerged showing ownership of meat thermometers is increasing — but over three-quarters of people (78%) are not aware of the correct temperature to which turkey should be cooked to.
To help Ireland cook their turkeys the right way this festive season, safefood is launching its 'Trust the Meat Thermometer' campaign to encourage people to use a meat thermometer when cooking turkey, poultry or any meat product that needs to be cooked all the way through.
Gareth Mullins, chef and Safefood's campaign ambassador, explains more about cooking Christmas dinner, heating up leftovers and preventing food waste. Take your turkey out of the oven and pop the thermometer in the thickest part between the leg and breast, he says.
When it reaches 75 degrees Celsius it's cooked and ready to eat. For poultry, like turkey and chicken and other meats that need to be cooked through, it is important they are cooked until piping hot, with no pink meat and juices running clear.
And when it comes to leftovers, Gareth says any food standing at room temperature for more than two hours is high risk and has the potential to make you, your family and friends sick.