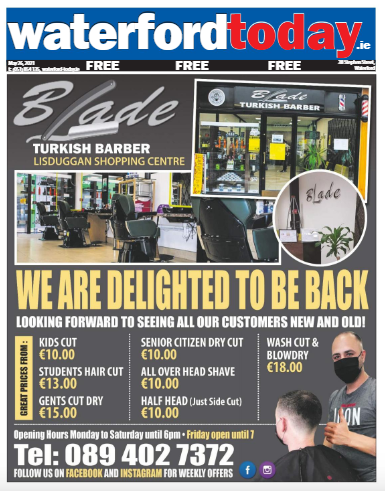 https://issuu.com/voicemedia6/docs/waterford_today_31-07-2019_alt
With the recent and ongoing easing of restrictions, Waterford Today would like to say a massive 'Welcome Back' to those businesses finally opening their doors!
It's been a long road to recovery and it's not over yet, so we're urging people to please support these local businesses as they open their doors.
As always Waterford Today is ready and waiting to help promote Waterford businesses with all your advertising needs.
Call Caroline today on 0867778490!
Check out our online issues at https://issuu.com/voicemedia6/docs/new_waterford_today_26-05-2021