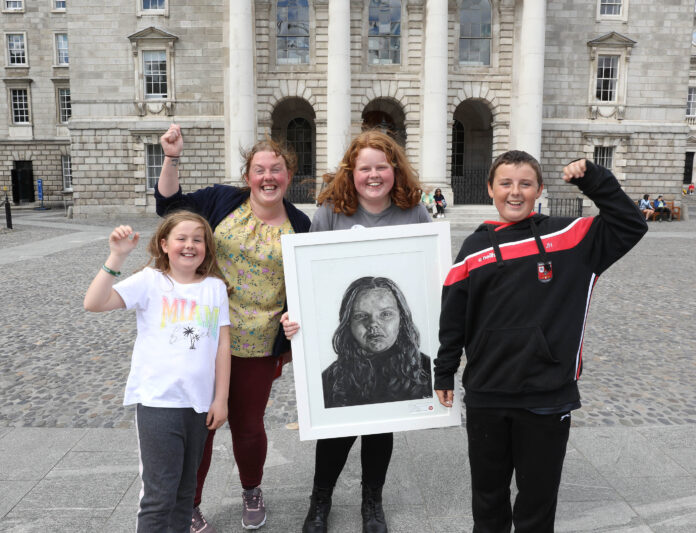 https://issuu.com/voicemedia6/docs/waterford_today_31-07-2019_alt
BIG Congratulations to the three Waterford students who have won top prizes in this year's 68th Texaco Children's Art Competition.
In the 14-15 years age category, Megan Hogan (pictured above with her sister Jane, mother Donna and brother Jamie), a pupil at Gaelcholáiste Port Láirge, Ballygunner, won first prize for an artwork entitled '3,168 Minutes Of Reverie'.
Megan's work was described by Final Adjudicator, Professor Gary Granville as "a wonderful rich portrait that achieves a strong effect through the absence of colour."
In addition, two Waterford winners each won Special Merit Awards for artworks that Professor Granville said, "displayed high levels of skill and creativity."
They were Abbey Roche (18), from St Joseph's Special School, Waterford, for her work entitled 'Sunset And Boat', and Aoibhe Devereux (14), from Meánscoil San Nicolás, Dún Garbhán, for her artwork entitled 'Reflection'.
No stranger to the competition, Aoibhe also won a Special Merit Award last year.