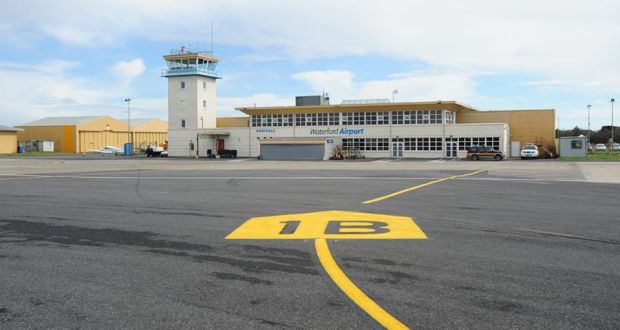 https://issuu.com/voicemedia6/docs/waterford_today_31-07-2019_alt
AFTER a two-year wait, Waterford Airport has been given the green light by An Bord Pleanala for an extension of its runway.
Waterford City and County Council applied for permission for the extension in 2020, and it means the runway is set to increase to 2,287 from 1,433 metres. It is hoped the funding can now be raised to complete the project and make the airport an attractive option to commercial airline carriers.
No commercial flights have operated at the airport in more than five years. The project is expected to cost about €12m.
Commenting on the long-running campaign, Waterford Chamber CEO Gerard Hurley said: "Securing the necessary funding will continue to be a priority for us.
"We have vigorously lobbied Government on this extension, [right up to last week in fact], as it is one of the key requirements of many of our members in industry."
He said they are now one step closer to having an airport, which will help the southeast region in terms of attracting foreign direct investment and allowing more tourism.
Waterford Airport is critical to Waterford and the region
Meanwhile, Sinn Féin TD for Waterford, David Cullinane, said the airport had "no sustainable future without a runway extension or commercial flights."
"Hopefully this is a step forward in a process that will see commercial flights again take off from our airport. Waterford Airport is critical to Waterford and the region," he added.
"The next step must now be to secure the funding to complete the works and, as a consequence, send a signal that Waterford Airport is serious about expansion."
Mr Cullinane said the Government now needs to provide the support as the southeast region attempts to expand, beginning with the airport. Waterford Fine Gael senator John Cummins, who is a former member of the airport board, said it is a critical piece of infrastructure.
"It makes the possibility of securing routes for the airport far more likely into the future than what was the case heretofore," Mr Cummins said.
the runway has been an impediment to the growth of the airport
"For too long the runway has been an impediment to the growth of the airport. The types of aircraft that were able to land at the runway were restricted, so the planning application that has been approved will facilitate the landing of the main aircrafts of choice for major airlines," he added.
The airport received a commitment of €5m capital funding from the Department of Transport in 2019, but this was partly contingent on planning. Other funding was to be provided by a local consortium of companies combined with local councils in Waterford, Wexford and Kilkenny. It is understood an investment plan is go before board members and the council imminently.