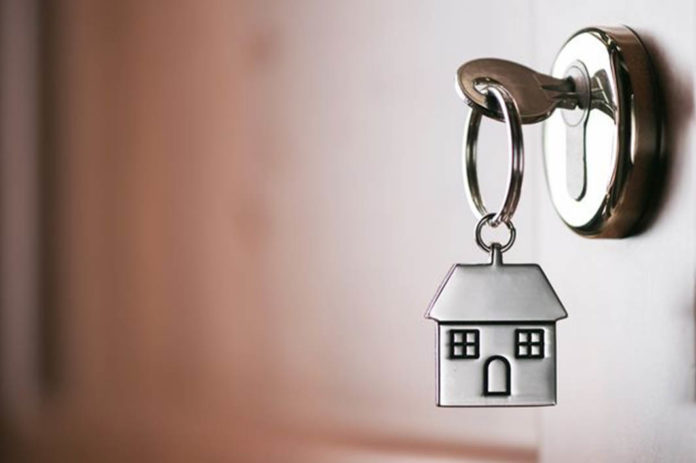 https://issuu.com/voicemedia6/docs/waterford_today_31-07-2019_alt
RENTS in Waterford are now spiralling out of control, with costs 16.2% higher than they were in the same period last year — and higher than the national average — according to the latest report from property website daft.ie.
The rise in costs comes amid a chronic shortage, as the number of rental properties on the market has dropped to the lowest number ever recorded by Daft, with just 131 homes to rent in Munster.
The average market rent between January and March stood at €1,262 per month in Waterford City, the report finds, which was up almost 16.6% in the last year; and 6% in the last quarter.
A one-bed apartment in Waterford City will now cost you an average €854, a rise of 17%.
The average rent in Dublin is now €2,202 a month, up 10.6% when compared to the same period in 2021.
The highest overall increase was seen in Leitrim, where average rents jumped by 24.8%.
Ronan Lyons, Trinity College Economics Professor and author of the reports for daft.ie said: "It is not only market rental levels that are increasing but also the inflation rate in market rents, which hit 11.7% in the first quarter of 2022, up from just 1.2% a year earlier and only just below the all-time high of 11.8% experienced in late 2016."
rental market dogged by chronic and worsening shortage of homes
Inflation was higher in Limerick and Waterford cities, at 15.5% and 16.2% respectively, while outside the cities the average increase was 12.7%.
"As ever, in a rental market dogged by chronic and worsening shortage of homes, the only real solution is to increase the number of homes. With more pressure from certain quarters to stop new rental homes being built, policymakers must hold their nerve," Ronan Lyons concluded.
Sinn Féin TD for Waterford David Cullinane has commented on the latest worrying report from Daft.ie on the alarming rise in rents.
"This is a crisis," he said. "These shocking rent increases are not accompanied by similar hikes in wages and with the cost of living through the roof, people will struggle to meet these rises.
people will struggle to meet these rises
"People on ordinary incomes are struggling to pay the cost of their rent and are under huge financial pressure. Far too many workers and families are worrying every day about how they will pay their rent.
"Clearly the 2% cap in rent pressure zones isn't working, while those living outside rent pressure zones are feeling the full force of the market rises.
"The Government must stand up for renters here in Waterford and ensure that rents are cut drastically, so that they are at levels that are affordable for people on ordinary incomes. We need a ban on rent increases on all existing and new tenancies, and we need government to put money back in renters' pockets through a refundable tax credit worth a month's rent.
"Government must also accept that we need to see affordable cost rental delivered at scale. At least 4,000 units per year to meet affordable rental demand."