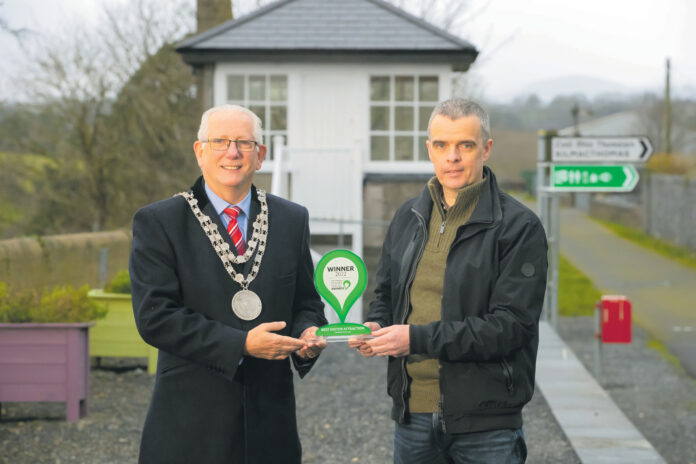 https://issuu.com/voicemedia6/docs/waterford_today_31-07-2019_alt
This year got off to a promising start as Waterford Greenway added to its trophy cabinet when the 46km walking and cycling trail was named as winner of the 'Best Visitor Attraction' in the Irish Independent 2022 Reader Travel Awards. Mayor of Waterford City and County, Cllr Joe Kelly was delighted to accept the award recently.
"What's particularly special about this award is that it was made on behalf of the Irish Independent readers who have visited Waterford Greenway.
"With their experiences so positive and their feedback so affirming, the Council's Greenway team, local communities, and stakeholders can take great pride in what they have created in Waterford."
Greenway team can take great pride in what they have created
Pól Ó Conghaile, Travel Editor Irish Independent said, "I look forward to the Irish Independent's Reader Travel Awards because they provide us with priceless, real-world insights from holidaymakers on the ground.
"This year, it was no surprise to me to see the Waterford Greenway top the nominations for 'Ireland's Best Visitor Attraction'."
The old railway line from Waterford City to Dungarvan is a spectacular 46km off-road cycling and walking trail which travels through nature crossing eleven bridges, three impressive viaducts and an atmospheric tunnel.