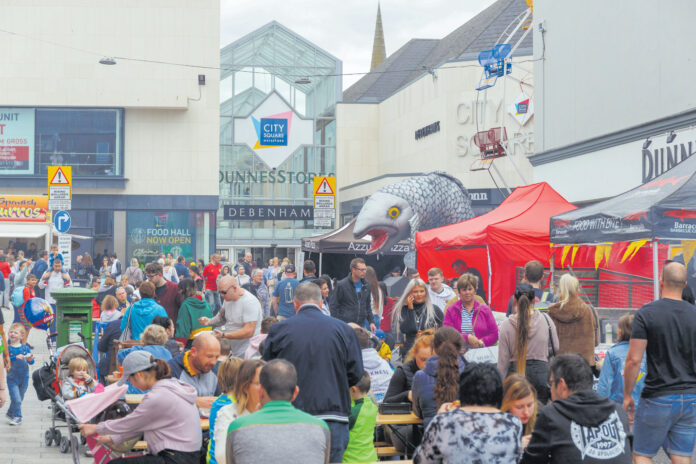 https://issuu.com/voicemedia6/docs/waterford_today_31-07-2019_alt
WATERFORD is planning to enhance its reputation as a food destination with a return of the Harvest Festival in September. The festival is being planned with health and safety in mind.
It is not yet known how many events can be held indoors, but outdoors or in, the festival aims to showcase and support restaurants, cafés and local producers.
The festival, in its twelfth year, will run from September 6 to 12. It is supported by the City and County Council which hopes it will mark the re-emergence of the city's vibrant hospitality, entertainment, arts and cultural sectors .
The council has allocated €1.3m to 70 festivals and events across the county that it hopes will benefit tourism of cultural activity.
"The overall aim of the Harvest Festival 2021 campaign is to maximise, support and highlight the revival of citywide business activity in a post lock-down environment ," it said in a statement.