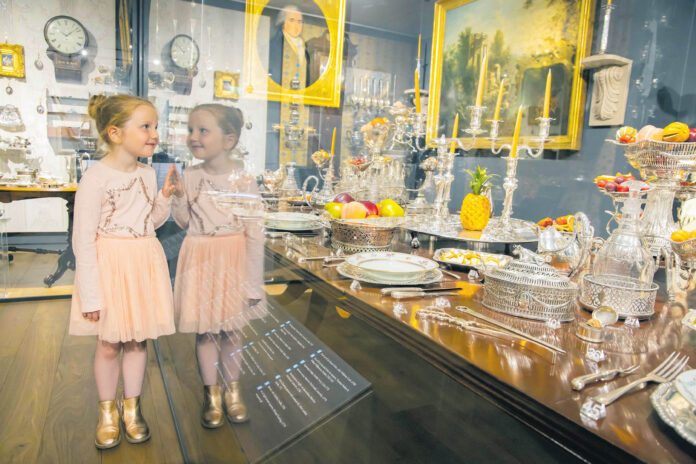 https://issuu.com/voicemedia6/docs/waterford_today_31-07-2019_alt
WATERFORD has added a bright new museum to the range of Treasures in the Viking Triangle.
Two weeks after the opening of the Museum of Time, the curtain has been raised on the Irish Silver Museum, opened, appropriately, by Minister for Finance, Paschal Donohoe.
It traces history from Viking times through such objects as the Waterford kite brooch, a sword granted to the city by England 's King Edward IV, silver which belonged to Jonathan Swift, and medals and commemorative pieces.
"Since the Viking period in Ireland, silver has been a prized metal and a means of exchange," Waterford Treasures Museums director, Eamonn McEneaney explained at the official opening.
The museum is in the Deanery building in Cathedral Square. It was originally the property of James Rice, a wealthy wine merchant and 11-time Mayor of Waterford. He gifted the building to Dean John Collyn of Christ Church Cathedral in 1468.
Goldsmith Paul Sullivan is hosting a workshop on the ground floor so visitors can enjoy watching pieces of jewellery being created during their visit.