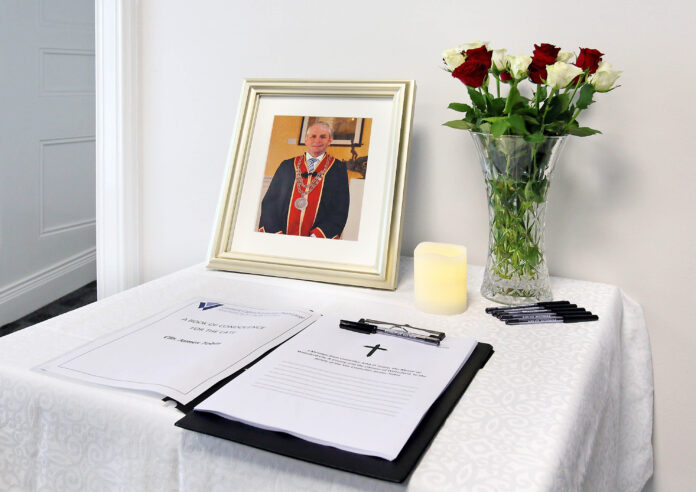 https://issuu.com/voicemedia6/docs/waterford_today_31-07-2019_alt
TRIBUTES have been paid to the Deputy Mayor of Waterford, Cllr James Tobin, who passed away suddenly, only days after being elected to serve in the role.
Mr Tobin was first elected to Waterford County Council 23 years ago. Originally from Knockanore, near Tallow in west Waterford, he was a stalwart of Fianna Fáil in the region, topping the poll for the party at the 2009 local elections.
Following a council election earlier this month, he was due to serve alongside Mayor of Waterford John O'Leary, who said Cllr Tobin was a good friend who had "immersed himself" in community work across his life.
"I have the honour of saying I knew James for over 30 years and in that time, I was privileged to work closely with him and consider myself a friend of his," he said.
a man of "wisdom and wit"
He was remembered as a man of "wisdom and wit" by Taoiseach Micheál Martin, who said Mr Tobin had left behind him a long and distinguished record of service.
"James was the consummate public representative, a man who loved what he did and who did it for the right reasons," he said.
He cared deeply and passionately about the people he represented and worked tirelessly to improve their lives and their community," Mr Martin added.
In a measure of Mr Tobin's popularity, a huge crowd turned out on Friday, July 8, in The Church Of The Immaculate Conception, Tallow, for the Funeral Mass. The congregation included Minister for Education Norma Foley, Waterford's Minister of State Mary Butler and all the members of Waterford City and County Council.
Mr Tobin is survived by he and his late wife Anne's children, Mairéad, Micheál, Seán, Áine, Séamus and Pádraig.