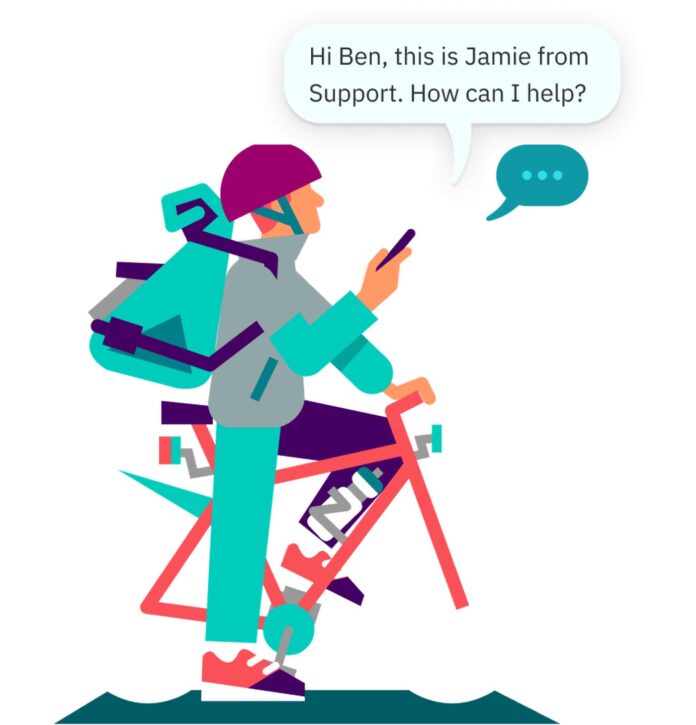 https://issuu.com/voicemedia6/docs/waterford_today_31-07-2019_alt
Food delivery company Deliveroo has launched its service in Waterford, creating 50 delivery jobs in the process. This means that locals can now order food from a range of restaurants and convenience stores in the local area.
Deliveroo is an app and website that enables locals to check out the very best food in their area. The app is already working with high Street favourites like KFC, Subway, Wowburger, Four Star and Eddie Rockets along with the best independent restaurants like Delice Peri Peri, Thai Town Street Food and Crazy Vegetable – with more popular restaurants like Papa John's and Supermacs going live on Deliveroo in the coming weeks.
The food delivery company will continue to add new local restaurants, takeaways and convenience stores to the platform over the coming months.
In celebration of the launch in Waterford, Deliveroo are offering new customers Є10 off their first order when they sign up to the platform and use the code IREFOOD10 at checkout. This is an offer for new customers only, with a minimum spend of Є15 or more.
What's more, for the next five weeks, all customers can enjoy 20% their order when they spend Є20 or more.
The launch will be a major boost to small restaurant businesses across Waterford who will be able to reach new customers and grow their restaurant businesses through offering delivery.
Working with Deliveroo increases restaurants' sales as they can reach a wider range of customers. This enables restaurants to expand their businesses, often employing more staff, broadening their menus and lengthening opening times as a result.
Initially, Deliveroo will be looking for up to 50 people in Waterford to become riders over the coming months. Those who work as riders will be able to work when they want and where they want, delivering food and groceries to customers' doors in as little as 20 minutes. To keep riders safe while out on the road, the company offers all riders free accident and injury insurance to ensure all riders are protected.