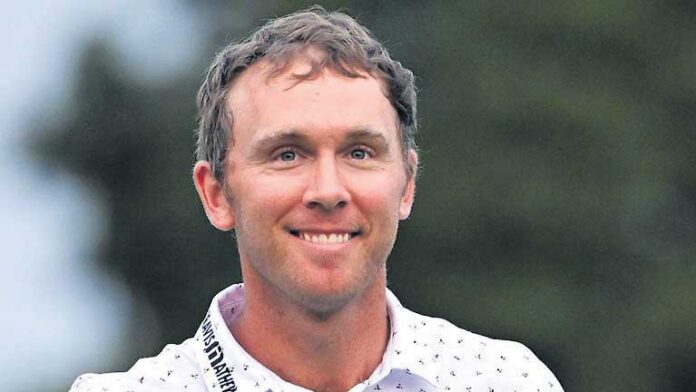 https://issuu.com/voicemedia6/docs/waterford_today_31-07-2019_alt
A year after being ranked outside the world's top 450, Waterford's Seamus Power last week solidified his place inside the top 50 golfers in the world to earn a maiden Masters appearance this weekend.
This time last year Power was bouncing between second-tier Korn Ferry Tour events and the PGA Tour before enjoying his breakthrough win in the Barbasol Championship in July.
Power finds himself at 35 years of age, after more than 10 years as a professional, playing in his first Masters and indeed, first major championship.
The Waterford man admitted to being a little overawed when he spoke to RTÉ Sport's Greg Allen in Augusta after a practice round.
It's so special. You feel you are in golfing Mecca
"It's so far beyond even what I thought it would be," he said of the fabled course. "Even as a spectator walking in here, there's a different feeling. It's so special. You feel you are in golfing Mecca.
"I played a practice round yesterday. There were not many people around on the first tee, and I was more nervous than I have been for a lot of shots under pressure in tournaments. I'm just so happy to be part of it.
"(The challenge is ) going to be around the greens I think. I'm long enough, from what I have seen so far, to be able to play the course, but it's the precision into the greens, precision to put it in a place where you might be able to get up and down.
"If you are out of position, get it back on the spot where at least you can maybe give yourself a chance for par or bogey, don't turn one mistake into a big number. It's going to get tough, it's going to firm up and birdies will be hard to come by, so you don't want to be making too many big numbers and make it a tough hill to climb back."