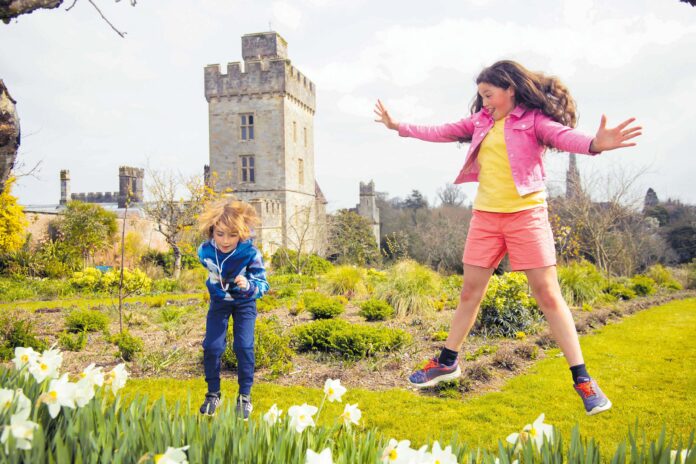 https://issuu.com/voicemedia6/docs/waterford_today_31-07-2019_alt
Waterford is set for a summer like no other on several fronts after two years of Covid-19 restrictions.
With the county's hurlers triumphing in the National League last week, the Déise are now expected to make a charge for both the Munster and, dare we say it, All-Ireland titles.
And with the summer months fast approaching, Visit Waterford are preparing for an even busier summer season as they get set to welcome an increased number of domestic and international tourists.
There is huge optimism across Waterford's tourism and hospitality industry according to David McCoy, Chairman of Visit Waterford.
a very important summer, welcoming more visitors both new and old to the region
"There is certainly a lot more optimism and confidence across the industry as we prepare for a very important summer, welcoming more visitors both new and old to the region.
"Waterford enjoyed a very busy summer in 2021 in line with domestic travel opening up and we especially look forward to welcoming even more international visitors back, there are already signs of increased footfall, which of course is a hugely important step in the
rebuilding of the industry to pre-pandemic levels."
This week, Visit Waterford launched its 2022 summer tourism campaign, 'Waterford – Your adventure starts here' which will showcase what Waterford city and county has to offer as a tourism destination in Ireland's Ancient East.
we are certainly spoilt for choice
Commenting on the launch of Visit Waterford's summer campaign, Cllr. Seanie Power, Deputy Mayor of the City and County of Waterford said, "Waterford is a fantastic tourism destination and we are certainly spoilt for choice when we look at what's on our doorstep."
Tina Darrer, Co-owner of Dooley's Hotel in Waterford City said hotels in the region are looking forward to welcoming Irish and international tourists this summer, "We are entering into the summer months with a lot more certainty this year, and holidaymakers are keen to lock in their summer plans."
Meanwhile, Derek McGrath believes that Waterford are the the front-runners to win the All-Ireland title. The Déise brushed aside Cork to win their fourth Allianz Hurling League title at the weekend and expectations have now been raised that the 63-year wait for Liam MacCarthy could come to an end this summer.
Limerick, champions in three of the last four years, have beaten Waterford in their last five championship meetings but McGrath told RTÉ that he thinks the Déise are now favourites.
"Contenders? We are the team to beat now. Simple as," he said.
"I texted a few of the boys on Saturday. I've had little or no contact with them over the years because you try to give fellas space. But every text that came back was 'Step One complete'. That was their thought process. It's very exciting.
"Psychologically it's a fillip to get a trophy in the cabinet and have it almost out of the way. If you look at Conor Prunty' speech, and (Kerry football captain) David Clifford's speech, both were caveated by – there's a next step, a bigger step here.
"Someone said to me yesterday that Tipp are waiting in the long grass (in the Munster first round on 17 April). They can all wait in the long grass. Whoever beats Waterford will be going up the steps."