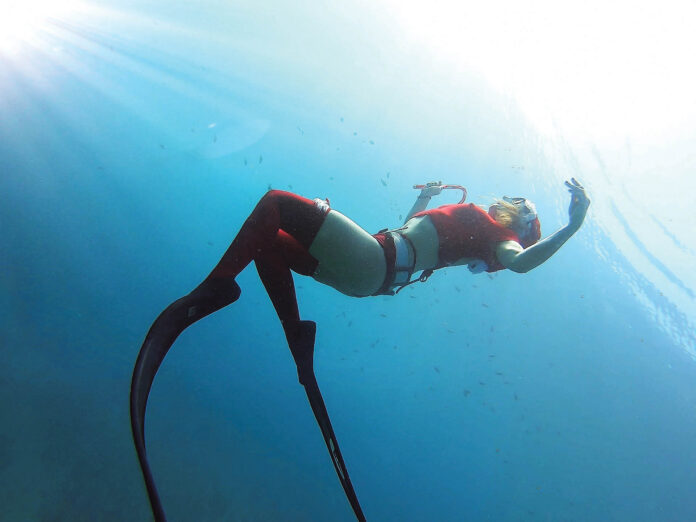 https://issuu.com/voicemedia6/docs/waterford_today_31-07-2019_alt
Waterford City native Kathleen Macdonald has amassed an impressive 10 Irish national records in just 18 months in freediving and she now holds a number 1 ranking in Ireland for both pool and depth and can hold her breath for 6 minutes and 12 seconds.
Freediving is a method of underwater diving in which the diver does not use breathing apparatus, meaning the athletes must hold their breath until returning to the surface. Kathy discovered her talent for freediving in the middle of the pandemic and since then she has been training and competing at an international level.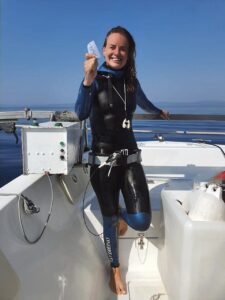 In the middle of the first lockdown, Kathy's mum, who lives in Greece, had a relapse of cancer and Kathy flew there to support her.
Having previously done a one-day course in the Philippines in 2015, Kathy reached out to 'One Breath Freediving' in Athens to see if she could join an outdoor covid-friendly sport to help her cope with all that was happening around her. It became apparent very quickly that this sport was everything that she needed.
In 2022 she will be entering 'The Big Blue' competition in September in Greece where some of the top freedivers of the world will be competing.
You can follow Kathy's Freediving journey on social media @huntertravel.