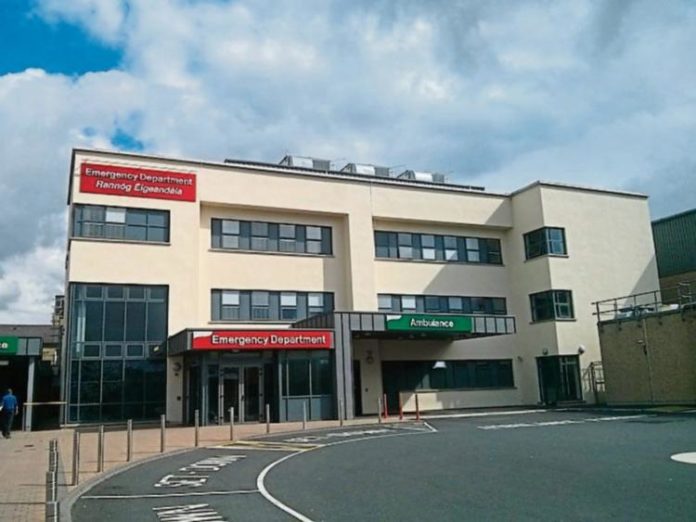 https://issuu.com/voicemedia6/docs/waterford_today_31-07-2019_alt
CONCERN is mounting about delayed cancer diagnoses at University Hospital Waterford.
A combination of Covid and the cyber attack on the HSE computer system has created a huge backlog with between 1,000 and 1,500 cases in the pipeline.
It would take a single pathologist a year to work through that number of cases.
Professor Rob Landers is a pathologist at University Hospital Waterford (UHW) and vice-president of the Irish Hospital Consultants Association. "The cyberattack completely crippled our laboratory and radiology systems," Prof Landers said.
The cyber attack has delayed many treatments, but Prof Landers said the IHCA has specific concerns about delayed cancer diagnoses. He said there is a large backlog of tissue samples sent to histopathology laboratories to be checked for potential cancers.
The cyber attack brought laboratory and radiology work almost to a halt. "We effectively could only do about 5% of normal activity for a good three to four weeks." Prof Landers told the Irish Examiner.
could face a delay of eight, 10, 12 weeks
"If there is a high suspicion that a patient has a cancer, that is always treated as urgent and it will go through," he said. But he is worried there may be cases in the backlog who have cancer that is not suspected. "They could face a delay of eight, 10, 12 weeks in getting their diagnosis," he said.
After the cyber attack, blood tests, X-rays and imaging results all stopped. GPs and hospital laboratory doctors were forced to log all their records by hand and many surgeries cancelled tests altogether. The problem was compounded by Covid which, in its early stages, made many patients reluctant to attend hospitals or GP surgeries.
The HSE system has now partially recovered from the criminal attack but merging hand written notes back into digital records is a slow process.