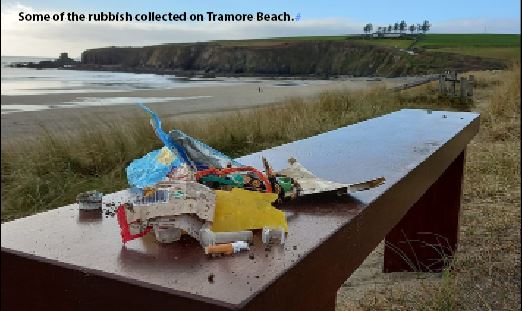 https://issuu.com/voicemedia6/docs/waterford_today_31-07-2019_alt
THERE was a great response to this year's Spring Clean initiative in Waterford, as over 50 groups from the county registered to get down and dirty.
#SpringClean22 was Ireland's largest anti-litter campaign to date, give the turnout, and this year, the campaign returned to it's usual month-long clean-up after two years of restricted clean-ups due to the pandemic.
Over 4,000 Waterford volunteers participated in organised clean-ups throughout the county, joining the other volunteers who collected, nationwide, an estimated 2,800 tonnes of litter.
This year the theme of community pride was at the forefront of the campaign with The National Spring Clean urging people of all ages to gather friends, family, classmates, neighbours or colleagues to unite in cleaning their shared green spaces together.
largely unsung and often unseen work that improves the quality of life for all
Commenting on this year's success, Environment Minister Eamon Ryan said: "The statistics for what the National Spring Clean achieves every year are staggering and are a real testament to the energy, drive and community commitment of volunteers up and down the country, who come out and work hard together to protect, enhance and clear up our local environments.
"It's unpaid, largely unsung and often unseen work that improves the quality of life for all of us.
"I would like to salute your work and express my gratitude for the hours of selfless volunteer work that help make National Spring Clean such a critical part of the annual environmental calendar here.
"I would also like to acknowledge the key role played by An Taisce in overseeing the campaign.
"My Department will continue to provide support to the campaign and I look forward to the many events that will be held countrywide," he added.