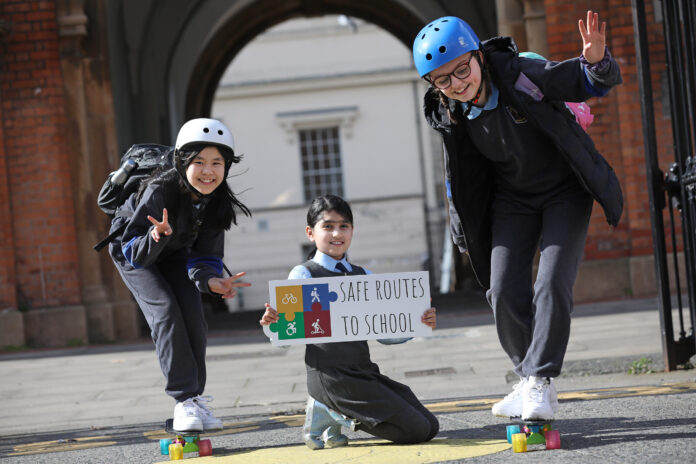 https://issuu.com/voicemedia6/docs/waterford_today_31-07-2019_alt
THE road to the classroom is to be made safer and easier for four Waterford primary schools. They have been selected for inclusion in the first round of the Safe Routes to School Programme.
The Government will provide funds to make it easier for pupils to walk and cycle to the schools. There will be upgraded footpaths, new cycle lanes, safer school entrances and cycle and scooter parking.
More than 900 schools expressed an interest in the programme but only 170 made it to the first round.
The four Waterford schools are:
Waterford ETNS, Carrickphierish Road;
Glór na Mara National School,
Tramore; Garranbane NS, Dungarvan and
Our Lady of Mercy NS, Stradbally.
Minister of State Mary Butler, Waterford's Fianna Fáil TD, had good news for schools that missed out this year.
no need to reapply
"The good news for the schools who have not been selected for funding within this first round is that those who have applied this year will not be required to reapply as they will remain in the programme on a rolling basis," she said.
Waterford City and County Council will conduct a detailed assessment of the requirements of each school.
There is good news, meanwhile, for another Waterford school. St Declan's Community College has been granted approval to proceed to tender for a major extension. The planned extension includes six mainstream classrooms, a technology room and a technology prep room .
"This is brilliant news for the entire school community at St Declan's and the surrounding area," said Ms Butler.
"I have a close attachment to the school as it's the school where I was educated and my youngest is going into Transition Year there.
"This planned extension is vitally important and much-needed. St Declan's is a victim of its own success, as enrolment is consistently growing year on year."