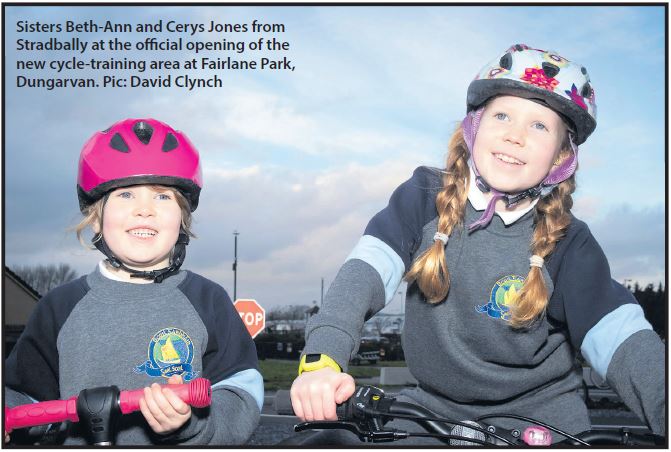 https://issuu.com/voicemedia6/docs/waterford_today_31-07-2019_alt
IF you are one of those parents who bought your child a bicycle for the new year but are struggling to find somewhere to teach them the basics, then you are in luck.
Ireland's first — and Dungarvan's newest — amenity has just opened an outdoor Learn to Cycle' track at Fairlane Park. The facility will help children learn to cycle on a 'real life' road structure with lines, signs and pedestrian crossing — but without the traffic.
This latest amenity adds to existing play facilities at the park, which include slides, swings and climbing frames, along with water fountains and bird-feeding points — a firm favourite with young and old.
With Waterford Greenway close by, the new Learn to Cycle track will also allow new cyclists to get some practice in before taking to the Greenway proper.
great to see people using this new amenity
Chair of Dungarvan/Lismore District, Councillor Tom Cronin, highlighted how important such civic amenities are to communities.
"People have a new appreciation of the outdoors, and the numbers using such amenities are continuously growing," he said.
"This new cycle track will give those who are new to cycling a chance to test out their wheels on a purpose-built track. It will be great to see people using this new amenity here at Fairlane Park in a safe and family-friendly environment."
The overall cost of the cycle track came in at €50,000, with Waterford City and County Council receiving funding from the Local Government Fund and the Capital Grant Scheme. A skatepark and BMX pump track are soon to be developed.