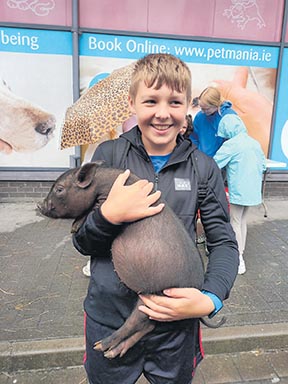 https://issuu.com/voicemedia6/docs/waterford_today_31-07-2019_alt
PETMANIA is celebrating its 15th anniversary this month with a PAWty and PAWsome competition in its local Waterford store.
The top prize is a €1500 Petmania gift card for one lucky winner.
This is an extra special celebration for Petmania Waterford as it was the first Petmania Superstore in Ireland, opening its doors in July 2007.
Petmania began as a pet section in a garden centre in Kilkenny City in 2005 as part of the O'Keeffe Group, founded by Eamonn and Maureen O'Keeffe.
Its popularity propelled a rapid expansion of Petmania pet stores across the country and the pet retailer opened its 15th store in Roscommon this year.
Petmania is encouraging everyone in Co Waterford to enter its competition to be in with a chance of winning a €1500 Petmania gift card.
To enter the competition simply join the Petmania mailing list before Wednesday 31st August 2022. Visit www.petmania.ie for more.