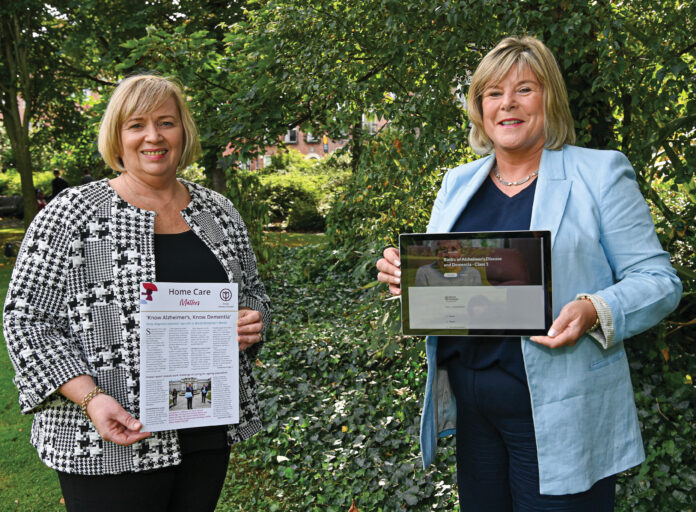 https://issuu.com/voicemedia6/docs/waterford_today_31-07-2019_alt
To mark World Alzheimer's Day, Home Instead is making two courses freely available to provide support for family members.
The first course on the "Basics of Alzheimer's disease" provides education on dementia, including causes and symptoms; and outlines types of person-centred care for a person living with dementia. The second course, "Dementia Caring for an Individual Living with Alzheimer's disease or another dementia", will provide advice on how to prevent and ease dementia related behaviours, to help keep both the carer and the person living with dementia safe.
These two free courses are based on modules included in Home Instead's unique Home Care Professionals Academy, which provides the company's 4,000 CAREGivers with practical training using a blended learning approach. CAREGivers learn about Home Instead's quality systems and standards, as well as ongoing access to state-of-the-art content, from the basics such as infection control and medication management to specialised topics such as caring for a client with dementia.
National Clinical Lead at Home Instead, Danette Connolly said:
"We have adapted our workshop for an online audience, so that people can continue to learn from our dementia experts, improve their understanding of Alzheimer's disease and other dementias, and better connect with family members living with dementia through support and engagement each day."
Both courses are available at https://www.homeinstead.ie/Alzheimers-Dementia-care/dementia-education-workshops