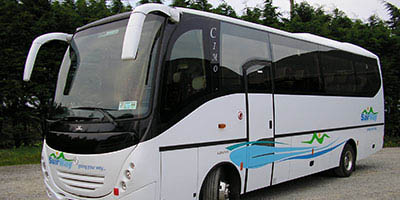 https://issuu.com/voicemedia6/docs/waterford_today_31-07-2019_alt
WATERFORD'S Minister of State for Mental Health and Older People, Mary Butler, has said she was "really disappointed to hear that Suirway will cease operations in the areas of Dunmore East, Portlaw and Passage East at the end of next month".
It comes after the bus operator decided to cease its services "following a prolonged period of extremely difficult trading since the onset of Covid-19" and "reduced passenger footfall".
very sorry to hear
Minister Butler added: "The bus service, its drivers and staff are all deeply embedded in the communities which they facilitate. They are very well-known and liked by the many patrons of their services from young school-goers and college students to older people travelling into Waterford for medical appointments and other business. I am also very sorry to hear of the redundancies the company has had to make in the wake of this decision."
She said she has contacted Local Link Waterford and NTA to highlight the issue and to try and secure a service provision solution for the communities.