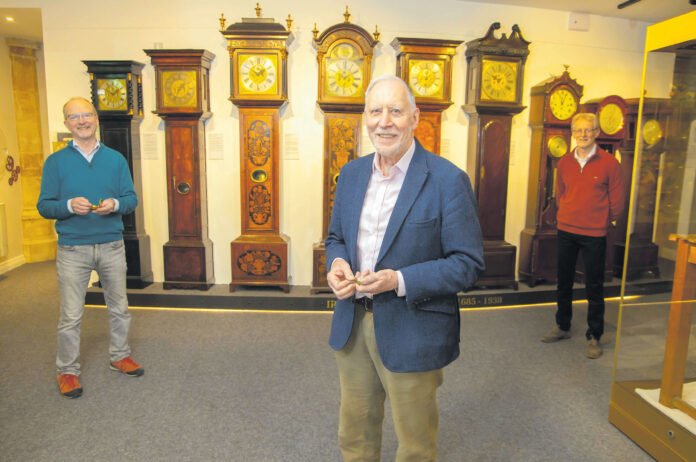 https://issuu.com/voicemedia6/docs/waterford_today_31-07-2019_alt
WATERFORD is marking time with a new museum in the Viking Triangle.
The Irish Museum of Time is the first of its kind in the country and houses the finest collection of Irish watches and clocks in the world.
The collection is not limited to Ireland. Also on display are early European timepieces, the earliest dating back to 1551, along with clocks and watches from Switzerland, England, Germany, France, Italy, Austria, the Netherlands, USA, Canada, Russia, Japan and Australia. It is set out over two floors of a former Methodist church. The neo-Gothic style building dates to the 1880s and stands beside the ruins of the medieval Franciscan Friary church.
The Museum of Time was opened on Monday by heritage minister Malcolm Noonan . He commended two collectors, David Boles and Colman Curran, for sharing their collections and making the museum possible. Mayor Damien Geoghegan also thanked the collectors for their generosity and philanthropy.
Colman Curran said he was proud to witness the official opening . "The museum is not only a collection of clocks and watches but also a place to discover the story and the science of time," he said.
Tickets for the inter-active tour can be booked at www.waterfordtreasures.come.