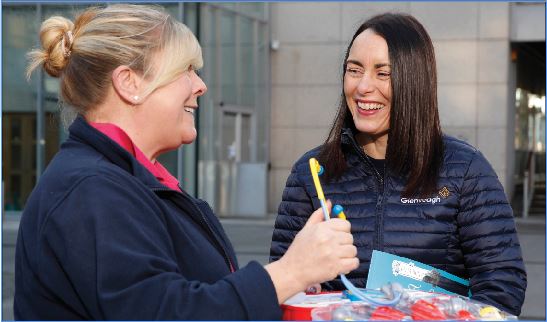 https://issuu.com/voicemedia6/docs/waterford_today_31-07-2019_alt
PARENTS of children aged between 18 months and four years are being offered the opportunity to avail of substantial early learning supports, courtesy of Glenveagh Homes.
The developer has announced a partnership with the Early Learning Initiative (ELI) in the National College of Ireland to support local families from Waterford Inner City areas in preparing children for school.
Glenveagh Homes will provide €90,000 over the next three years to support 10 families through the ParentChild+ Programme. This programme is designed to alleviate pressures for parents who might be working full time, or cannot afford childcare.
Annette McGarry, Community Engagement Manager at Glenveagh, said the partnership reflected the company's commitment to the scheme: "Supporting the work of the Early Learning Initiative is important to us at Glenveagh and long-term, sustainable development is at the heart of everything we do.
To find out more, go to: www.ncirl.ie/About/Early-Learning-Initiative/Centre-for-Expertise-Research-and-Innovation/ParentChild-National