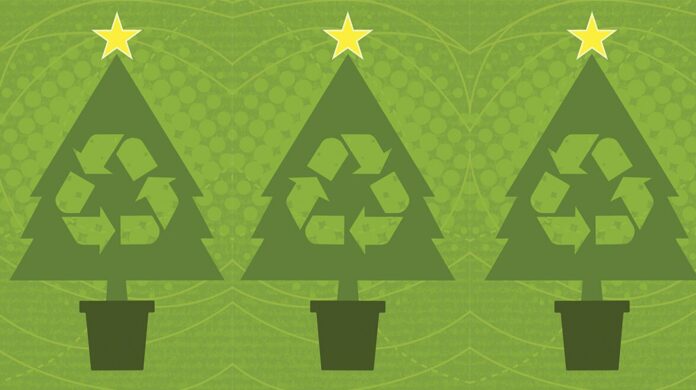 https://issuu.com/voicemedia6/docs/waterford_today_31-07-2019_alt
WHILE people have traditionally hoped for a 'white' Christmas, here in Waterford, the theme this year is for a 'green' Christmas.
Spearheaded by Brian Gormally, founder of Sherpa Events and VIPSanta, the ethos being promoted at this year's Santa spectacular, at the Old Postal Sorting Office on the Quay, is one of sustainability.
Not only has Brian and his team dressed the venue in leafy greenery and festive decorations, the interior is illuminated with low-level LED lighting to give the grotto a warm, festive feel.
Brian's journey into the events world started with Body&Soul Festival, Ireland's most pioneering and progressive festival when it comes to creativity, innovation and sustainability.
Inspired by their green sustainable spirit, he has continued to implement these principles into all of Sherpa's corporate and public offerings. And for the first time, Winterval's Santa Experience has an onsite cafe, The YuleTide Cafe, which uses compostable cups, napkins, plates and wooden cutlery. The cups are certified 100% eco-friendly, produced from cardboard, to enable them to decompose quickly.
Brian said: "The Santa gift, which comprises of The Johnny Magory book, written by award-winning Irish author Emma Jane Leeson, is produced in Ireland on sustainably sourced, biodegradable and recyclable paper. If we can instill the benefits of a 'conscious Christmas' to parents, I truly believe that younger children will accept it and in fact, come to expect it."
To find out more about this and other Winterval events, go to: www.winterval.ie