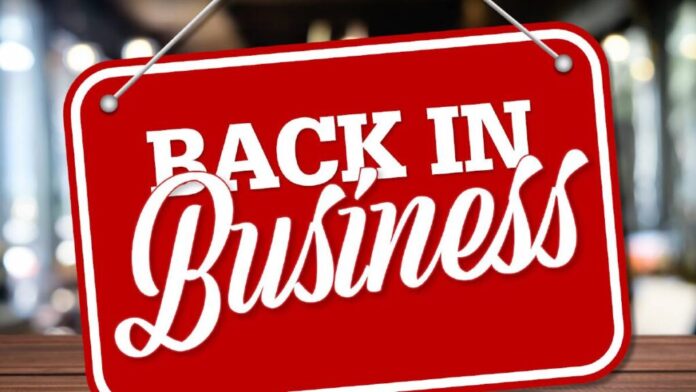 Carlow continues to smile as it shakes off many of the Covid restrictions amid the reopening of businesses.
Outdoor dining and drinking have returned along with many visitor attractions around the county, with wet pubs expected to open on July 5.
And there was a welcome boost for the hospitality industry with an increase in bookings for hotels and guesthouses. They are recording reservations levels of 50% for June, 57% for July and 45% for August.
A survey from the Irish Hotels Federation (IHF) shows that bookings for the South East are running about 20% higher than the national average which has shown an increase of around 10% in the past month.
"a welcome morale boost"
A representative for the IHF said the figures were "a welcome morale boost".
"The domestic market was a real positive last year and we expect home holidays to be very important for the sector again this year" they said.
Meanwhile, the Irish Medium and Small Enterprises (ISME) is warning that the Pandemic Unemployment Payment (PUP) is acting as a "significant brake" on returning workers in certain sectors of the economy and should be "tapered" faster than currently planned.
Neil McDonnell, the CEO of ISME said that this is affecting sectors, including agriculture, hospitality, beauty services and accommodation adding that "significant disincentives" to returning to work exist in the €18,000 to €30,000 income bracket and is a "particular issue" for part-time workers.
Pandemic Unemployment Payment (PUP) is acting as a "significant brake" on returning workers in certain sectors
But the Irish Congress of Trade Unions (ICTU) dismissed this as a "baseless claim".
Dr. Laura Bambrick of ICTU said the affected sectors are "disproportionately reliant on cheap migrant labour" many of whom have gone home.
Meanwhile, funding of €25m has been allocated to producers and promoters to help stage festivals and live performances around the country this summer and autumn.
Around 230 organisations will benefit from the scheme including the companies responsible for staging Electric Picnic, Body and Soul, and Indiependence.
Minister for Tourism, Culture and Arts, Catherine Martin said the funding will assist in the employing of performers, artist, technicians, creative and performance support staff across the sector.
Recipients of the funding range from small to large venues, producers and promoters. Around 400 applications were received with funding allocated to 237 organisations.
Over €400,000 was allocated to Body and Soul Ltd. for an Equinox event "to showcase exemplary Irish practitioners of music, comedy and spoken-word, set design cross-pollinating practices, creating new authentic performances".