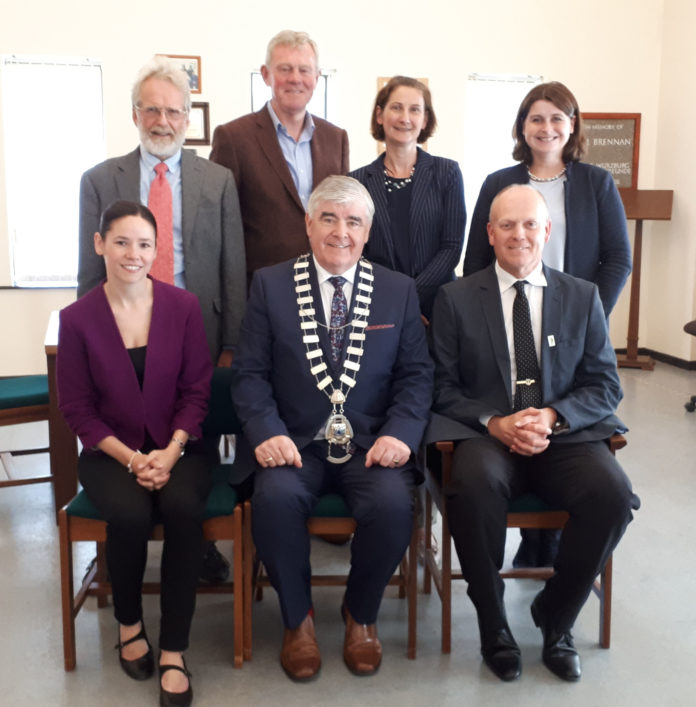 Councillor Tom Fortune was elected Cathaoirleach off Greystones Municipal District at the AGM recently.
Speaking with the Wicklow Voice following his election, he thanked his colleagues for their support, he also thanked the municipal staff for all the back-up they provide.
Cllr Fortune says there are many issues that require attention and is looking forward to working with his colleagues to make them happen and come up with solutions.
"Access for the fishermen to Greystones Harbour is urgent and must be resolved over the next few weeks," he said. "The proposed development in the centre of Kilcoole village, if developed as planned, will destroy the village – this must be altered to ensure this does not happen.
"A footpath to the train station in Kilcoole is urgently required. The commencement of the Delgany and Kilincarrig village improvements. Work on footpaths in Kilpedder and solution to the issue of it being used as a rat run for traffic. Improvements in Newcastle village. More attention to Kiladreenan, who believe they are forgotten about."
Cllr Fortune also talked about the function of the district and the powers it requires that should be allocated from WCC.  He believes the district chairs should be members of the corporate policy group, that this would make the districts stronger and be better for local democracy.
He is a big supporter of the climate change initiative and seconded Cllr Mathews proposal to put in place a climate change SPC. Cllr Fortune says the initiative from the students in our secondary schools was a big driver in making this happen.
Housing is a key priority, and that there is a big demand for affordable housing. He is calling for a change in Government policy to allow young couples who are paying very high rents of 1600— 1800 euro per month and who have a good payment record to qualify for mortgage approval without the need to provide a deposit , this would help the housing crisis in a big way.
The growing threat of homelessness is very concerning and Cllr Fortune believes requires an emergency group to come together immediately to agree a solution.