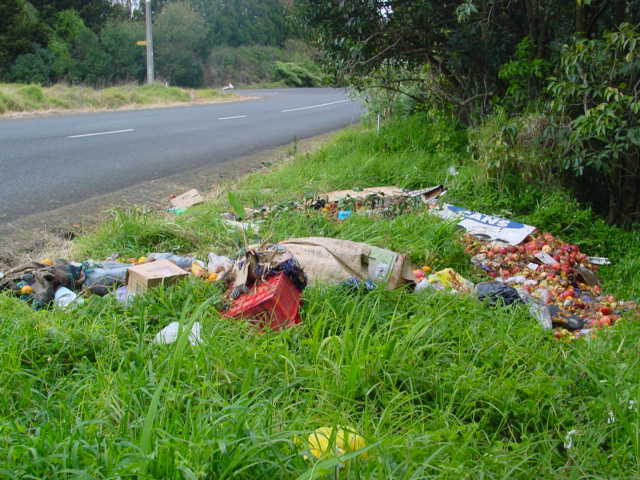 Dumpers in Wicklow have been hit with a total of €22,420 in court fines over 44 cases of illegal waste in the county. 
The highest fine levied was €2,500 involving a case of an individual dumping a skip bag of waste in Kilcarra, Arklow. The incident was captured on CCTV and the culprit was identified from the footage.
In addition, 350 litter fines were imposed by the Council for incidents such as dumping waste, leaving items at bottle banks, throwing litter items from vehicles, i.e. plastic drink bottles, coffee cups, cigarette butts etc.
Three separate incidents of illegal burning of waste at Rathnew resulted in total fines of €1,200 while a similar fine was imposed for the dumping of green waste on the grounds of a sports facility.
A number of individuals were identified as responsible for a large volume of waste dumped in Charlesland, Greystones, which led to the courts imposing fines and penalties totalling €1,000.
Over a dozen bags of waste dumped opposite Ballywaltrim Cottages in Bray resulted in two individuals being identified.  The court imposed a total penalty of €900 made up of fine and costs.
A €500 Fixed Penalty Notice was issued by the Council to an individual for depositing waste at a facility without a Waste Collection Permit.  The penalty was not paid and the judge imposed fines of €975.
Penalties totalling €650 were imposed by the courts as a result of the illegal dumping of an individual's waste at a private housing complex in Marine Village, Arklow. Vehicle identification details confirmed the person responsible.
Two individuals were identified from four large bags of food waste dumped off Main Street, Davitt Road, Bray. Clean-up contributions of €650 were paid to the Council.
Illegal dumping of a large volume of waste on O'Bryne Lane, Vevay Road, Bray, cost an individual €630 after evidence was retrieved from the waste.
A fine of €600 was levied by the courts in the case of illegal dumping at Fassaroe, Bray, after an individual admitted handing over waste to an unauthorised collector.
Two tonnes of waste dumped on a site in Charlesland, Greystones, resulted in €500 being paid towards clean-up costs.
A similar sum towards clean-up costs was paid in the case of a person who gave their waste to an unauthorised collector and which was subsequently dumped at Boghall Road, Bray.
A driver who was seen throwing a cigarette butt out on to the roadway on Main Street, Arklow, ended up paying a total of €550 through a court fine and costs.