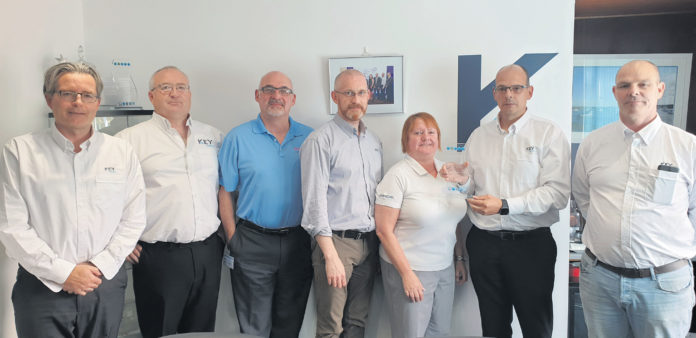 A local company which employs more than 55 people has scooped a top industry award.
Key Plastics Limited, which is based on the Killarney Road in Bray, has been awarded a second Platinum award from telecommunications company CommScope.
The award was presented to the company recently in their premises and follows their 2017 Platinum award presented to the company in Brno, Czech Republic, last year.
Key Plastics was originally founded in 1986 by Marie and Alan Downes and the business currently employs over 55 staff and exports to over 13 countries.
The firm offers custom manufactured solutions in metal and plastics to industries such as aerospace, medical, telecoms and engineering.
Due to its expertise in engineering services combined with state-of the-art injection moulding capabilities Key Plastics offers customers the complete solution from mould design, prototyping and validation right through to mass production.
"Key Plastics has been a strong partner to CommScope for many years now and has always responded when needed," Ciaran Burke, CommScope's Vice President of Operations Quality, EMEA + India, told the Wicklow Voice.
"They have supported CommScope with both toolmaking and injection moulding competencies, not only regionally but also internationally. "