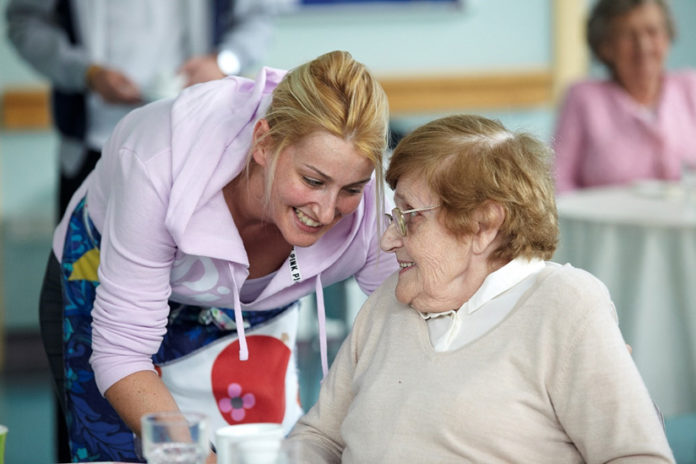 A funding deficit of just €1.2m is threatening to shut St Joseph's Shankhill, the country's largest dementia-only care home which caters for patients from Wicklow and south Dublin.
St Joseph's, which is owned and managed by Saint John of God Hospital, is home to 60 live-in residents and provides 120 places per week in its daycare service.
Management at St Joseph's issued three letters to its 100 staff, families of residents and users of the facility earlier this week saying that the facility would have to close if funding was not found to keep it open.
In the letters, it is claimed that the not-for-profit service is operating at a financial loss, is chronically underfunded and is that its future is under threat.
The letters go on to say that it is unable to continue its daycare service and will have to close the service at the end of December while its 60 bed live-in dementia unit also faces closure.
now at a stage where we must very regretfully consider winding down our service
Between 2012 and 2018, St Joseph's incurred loses of €7.2m, which were covered by Saint John of God Hospital, and will face losses of €1.2m deficit for 2019 and these will not be paid by the group.
The letters were signed by Chief Executive of the St John of God Hospital Emma Balmaine, and say the daycare rate from the Health Service Executive has not risen since 2006 while costs have increased.
"Most resident places in Saint Joseph's are funded through the Fair Deal (NTPF rate) but the rate is insufficient as it does not take account of the dementia-specific and palliative care needs of these residents who have a terminal diagnosis," Ms Balmaine said in a statement.
"Added to that, the day-care rate which is set by HSE has not been increased since 2006 and just last month we were informed that there is still no funding available, despite our warning of potential cessation of the service.
very challenging financial scenario
"Saint Joseph's Shankill has endured such significant shortfalls since 2012 that we are now at a stage where we must very regretfully consider winding down our service, which would be devastating for the people who live here, and their families who depend on this vitally important service, as well as our highly dedicated staff and volunteers.
"We dearly hope it won't come to this but we are now obliged to make our service users staff and volunteers aware of the very challenging financial scenario we all now face," she added.
Meanwhile, a petition to save St joseph's set up by Fianna Fail Health spokesperson and Wicklow TD, Stephen Donnelly, had received more than 5000 signatures with 24 hours of going online.
"I would encourage everyone who cares about St Joseph's to sign as soon as possible and when we have gathered all the names we can, we'll march on the Dáil and deliver it in person to the Minister for Health," Mr Donnelly told the Wicklow Voice.