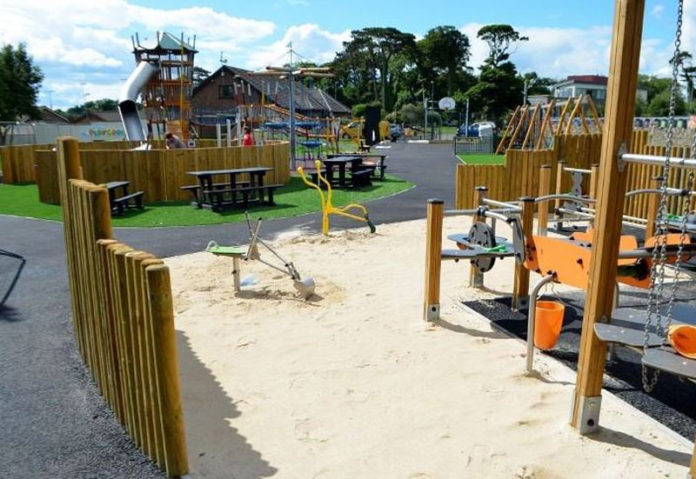 A playground in Greystones is being held up as a model of inclusivity in Leinster House and should form a template for how similar facilities throughout the country can cater for children with a disability, according to legislators.
Greystones South Beach Playground has been cited as an example to follow in a bill going through the Seanad.
The Disability Bill 2019 has reached committee stage and seeks to ensure better provision of public services for people with a disability.  It is sponsored by a number of leading disability campaigning Senators including John Dolan, Alice-Mary Higgins, Victor Boyhan, Ivana Bacik, Frances Black and Lynn Ruane.
If passed, it will require local authorities and other developers building playgrounds to apply the inclusive principles incorporated at South Beach.
Construction of the playground was funded through voluntary donations and businesses including Bray Retail Park and Wicklow County Council.
According to Emma Leonard, asset manager of Bray Retail Park, "it is wonderful that this facility, which businesses at Bray Retail Park financially contributed towards, is being highlighted in this way."
South Beach Playground is challenging and fun for all children and was finally opened in August 2018 after two years of campaigning by the Greystones South Beach Playground Committee.
"We are delighted to be cited as a model of inclusivity for our support of side-by-side play as we celebrate the first anniversary of South Beach Playground," said Committee Chair, Niamh Egan.