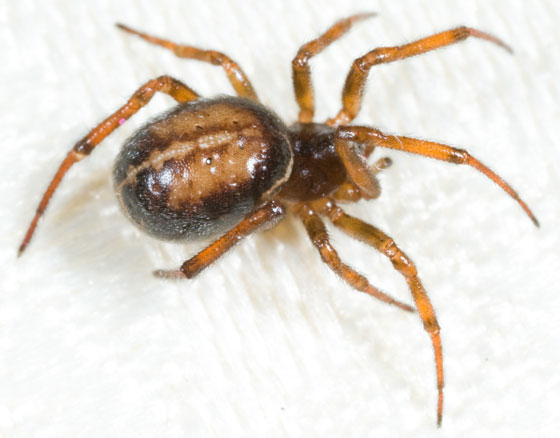 PEOPLE in Wicklow have been put on alert for venomous spiders after two women were bitten.
Maria Condon from Ferrybank in Waterford spent six days in hospital being treated for the bite by a Nobel False Black Widow.
The other woman, who has asked not to be named, said she had been forced to briefly leave her house in Gracedieu, also in Waterford, because of infestation by the spiders.
Ms Condon said she had tried to get rid of the spiders from her house for several weeks before being bitten in her sitting room, where a spider ran up the inside leg of her jeans.
The bite caused large blisters to form on her leg which was badly swollen. She went to University Hospital Waterford where doctors said it was the worst such bite they had come across.
Ms Condon trapped the spider under glass and took a picture – it has been confirmed as a Nobel False Black Widow. It is brown with white markings on its back and roughly the size of a two-euro coin.
The woman from Gracedieu said she called pest control to remove the spiders from her house and garden but they managed to return and laid eggs.
"In the middle of the night I woke up with an awful pain in my foot," she said. "I knew something had bitten me.
Fears are growing that the invasive species Noble False Widow spider is spreading uncontrolled throughout the country.
The first Irish sighting of a Nobel False Black Widow was in Bray, Co Wicklow, some 20 years ago and they have appeared in many towns since then.
They have a fast-acting neurotoxic venom that can kill insects and cause neuromuscular paralysis in terrestrial vertebrates. They have been known to kill small lizards.