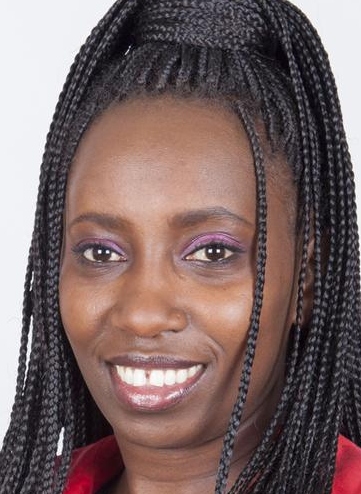 Anne Waithira Burke, the Labour candidate for the Greystones Municipal Area is calling for action on social housing in Wicklow. Outside Dublin, residents pay some of the highest rents in Ireland and there are a few thousand people on Wicklow's housing waiting list.
Anne Waithira said:
"Affordable housing is all too often totally out of reach for families and single people alike."
According to the recent DAFT.ie report, the average rent in Wicklow now stands at 1,383 Euros per month. This is an increase of 7.1% from the end of 2018.
Outside of Dublin, people in Wicklow are paying the highest rents in Ireland
Outside of Dublin, people in Wicklow are paying the highest rents in Ireland. While some parts of the county, such as Greystones, are designated rent pressure zones, this clearly has not stemmed the tide of rising rents. I believe the entire country should be subject to a rent freeze.
The numbers seeking housing support will continue to rise unless the supply of social housing increases at a rapid rate.
"I am running for a seat in Greystones Municipal Area, because I believe the next council must be completely committed to the delivery of social housing in our county. That said, even with a hard-working council, there needs to be a national policy change to deliver to the people of Wicklow. We need a rent freeze, we need rent registration, and we need a real commitment to a large scale public housing programme."
"If elected to Wicklow County Council I will be a strong advocate for social housing. Children should not lose their childhood in hotel rooms. Parents should be able to give their children the security of a home."
Compulsory purchase of vacant Homes
Ms Burke also stated that, as the housing crisis under Fine Gael continues to get worse due to their failure to build more social and affordable housing, that Councils should be given the money to fund the compulsory purchase of vacant homes.
The government's Repair and Leasing Scheme launched in February 2017 has been thoroughly unsuccessful in delivering new homes. Burke is proposing Wicklow County Council compiles an up-to-date register of vacant homes that can be brought back into use.
"If I am elected one of the first things I will do is to get Wicklow County Council to look again at the number of vacant homes in our area and what funding is available to compulsorily buy them. It would go some way to providing a number of new homes".
I see more and more vacant homes which could give families a home
During the last three years Labour and our housing spokeswoman, Jan Sullivan have been calling for more action on vacant properties. Anne said "as I go around canvassing for the elections I see more and more vacant homes which could give families a home".
Making use of existing vacant dwellings can and must be a quick win and real solution for families who have no home or are at risk of losing theirs.
The homelessness and housing crisis continue to get worse because of the failure of Fine Gael to build enough social and affordable houses.
"I want to see more social housing built, and that will be my main priority. But we must also ensure we are getting the most from the homes that are already there".