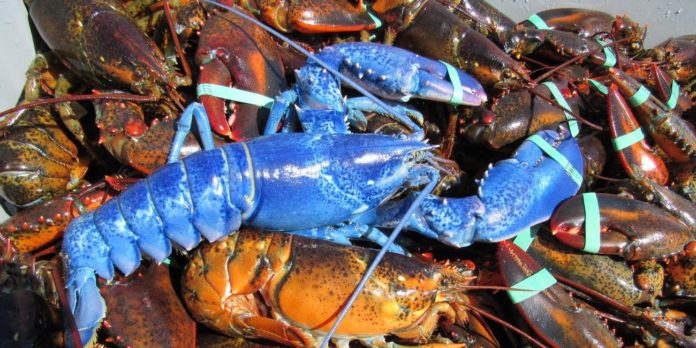 A VERY RARE blue lobster has been caught off the coast of Wicklow.
A fish wholesaler based in Co. Meath discovered it after fresh delivery of 60 lobsters came in.
Staff at Nick's Fish in Ashbourne were astonished when they noticed the "one-in-two-million lobster" in a delivery container.
"one-in-two-million lobster"
It's believed to be one of only a small number of blue lobsters ever caught off the Irish coast.
It's since been named Betty Blue and Nick's Fish staff have notified the Irish Sea Fisheries Protection Authorities in Co. Louth, who plan to release her back into the sea.
Exactly why some lobsters are blue no one knows for sure, but many believe it's because if a genetic mutation which causes the animal to produce an excessive amount of protein, resulting in a bright blue hue.
Betty Blue will now stay at Nick's Fish until she's released back into the wild.