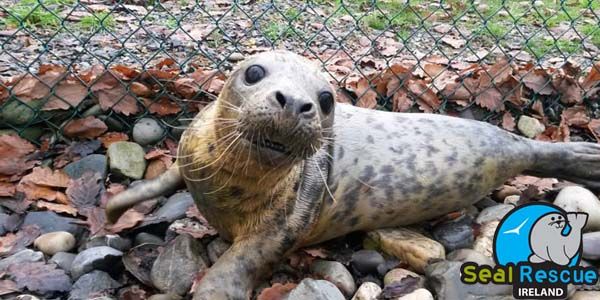 The public and dog owners have been warned to keep away from breeding seals this autumn.  Wicklow County Council has issued a statement asking everyone to be mindful of disturbing seals when they visit the coast this autumn.
Reports emerged earlier this week that Gardai had to be called to a seal colony following complaints from members of the public that fishermen were disturbing the animals. The two men are believed to have ignored signs warning people to keep away from the area and cast their rods very close to a seal on the beach.
Meanwhile, a seal pup which was found at the cove in Greystones at the end of August died at a seal sanctuary in Courtown despite appearing to be healthy.
September to December is a particularly important time for grey seals as it is the breeding season during which time the adults seek safe sites to "haul out" on land. These are typically sheltered beach areas where the animals return year after year to breed, rest, moult and engage in social activity.
In the coming weeks seals will give birth to a single pup which is born with a white coat and does not swim. Mothers will stay close to their pup for a number of weeks until it is weaned, during which time the animals are very vulnerable to disturbance by humans and dogs.
Seal rescue Ireland (SRI) recommends that people and dogs stay at least 100 meters or more from seals that are "hauled out" as coming close to them will cause stress and could cause a stampede possibly leading to injury, drowning or death to small pups in particular.
This can also lead to the abandonment of pups as mothers who are spooked by human contact will often not return for them.
"Most 'haul out' sites along the East coast of Ireland have public access," explained Deirdre Burns, Heritage Officer, Wicklow County Council. "Therefore the behaviour of people visiting the coast is hugely important."
Seals are legally protected under the Wildlife Act and it is illegal and dangerous to approach them or to allow dogs to do so.
Grey seal mums will normally leave their pups alone on the beach for extended periods of time while they go off and hunt and will return to their pups to nurse. Just because a seal pup is observed alone on the beach does not necessarily mean the pup has been orphaned.
For any questions or concerns, the public is welcome to contact the SRI 24 hour hotline on 087 1955393 so that the team can assess if rescue is required.