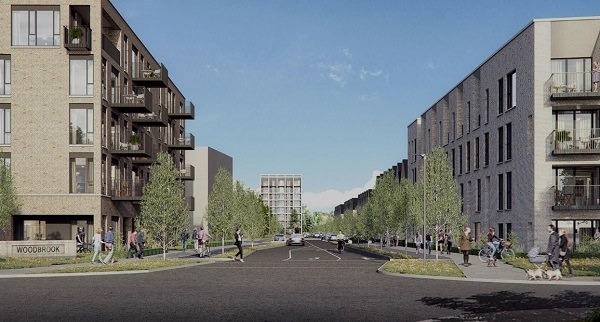 A property developer has lodged planning permission for more than 400 new homes in what is believed to be the first phase of a new town between Bray and Shankill.
Joe O'Reilly, who originally developed Dundrum Town Centre, is looking to build the houses and apartments on a site that was bought for €160m in the property boom in 2006.
As part of the plan, a new DART station is expected to be built to service residents while LUAS is expected to be extended to the area by 2035.
A company linked to O'Reilly is proposing to build on a 54-acre site at Woodbrook, where plans were submitted at the end of 2007 for more than 500 homes.
An Bord Pleanála has been notified under the Housing Act, which is designed to fast-track large housing developments, with consultations now taking place with the planning watchdog.
The plan to build the 428 residential units is being progressed by a company called Aeval, which is owned by Mr O'Reilly and fellow Castlethorn Construction director John Fitzsimons.
Mr O'Reilly's firms were among the largest borrowers in the country, and his firms owned Dundrum Shopping Centre and the Pavilions Shopping Centre in Swords.
Last month, the Wicklow Voice reported that lands just south of Woodbrook on the former site of Bray Golf Club have been rebranded as 'Harbour Point' and put on the market. The site, which has consistently flooded in previous decades, has planning permission for several hundred houses and commercial premises.
Agent Savills is guiding €27.5m for the 2.6 acre site.