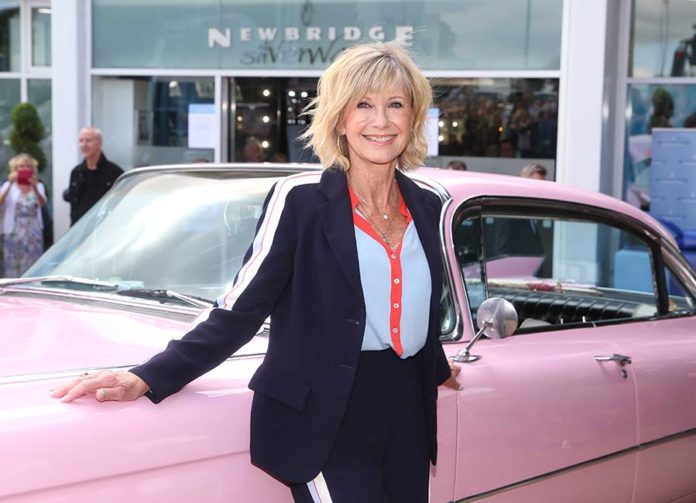 THERE can be few of us of a certain age who haven't seen 'Grease', the hit musical film in which Olivia Newton-John transforms from the delicate and demure Sandy into a seductress in skin-tight spandex and leather, that scene on celluloid when badboy Danny Zuko — the youthful greaser John Travolta, with the hypnotic eyes and slicked-back mop — sees her metamorphosis morphed, like a first kiss, in our now collective middle-age memory.
"I think John knew the film was going to be huge. He had done stage versions of what was originally a stage musical. But I never realised, never imagined how it would change things for me, that I would be here talking to you about it 41 years later," says Olivia Newton-John.
She was speaking last week at Newbridge Silverware's Museum of Style Icons where the four-time Grammy award winning Pop diva's iconic leather jacket from Grease and those pants, as well as outfits from 'Physical' and 'Xanadu', are on show to the public until Sunday, August 18th before being auctioned in November in Los Angeles, proceeds, in part, going to Newton-John's Cancer Wellness & Research Centre in Melbourne.
The museum is open seven days. admission free. The museum also features garments and interesting artefacts from several Hollywood stars, musicians, and celebrities. For more see www.visitnewbridgesilverware.com  or call (045) 431301.