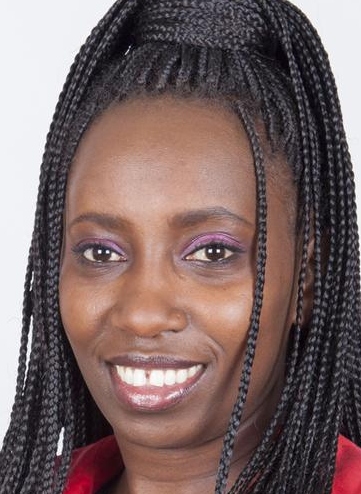 The recent announcement of National Broadband Plan amounts to a P.R. exercise by the government just in time for the Local and European elections, says Anne Waithira Burke, Labour Candidate, Greystones.
"The contract will not be signed for another couple of months (autumn they say) and installation will not begin until late 2019 but likely 2020 and it will take seven years to complete.
this government is incapable of managing large public capital investments
"There are over 540,000 premises to be covered, only 130,000 will be reached in the first two years – so 3 out of 4 premises will be waiting at least two years until 2022 before there is any chance of high speed broadband if the project goes to plan. There are homes in Greystones, Kilcoole and Newcastle that have no broadband. But as we have seen, this government is incapable of managing large public capital investments."
Over 600 schools are involved and Labour has called for these to be prioritized, 21st century education needs 21st century broadband.
"The network we are paying 3 million Euro for will not be publicly owned," concluded Burke.
flawed, compromised, and high-risk plan.
Also commenting on the issue, Sinn Féin TD for Wicklow John Brady has criticised the Government's approval of the Broadband Plan describing it as a "cynical political stunt at the expense of rural communities".
Teachta Brady said:  "There is no question that rural Ireland needs access to high speed broadband but the documents released this week show clearly the flawed nature of the Government's plan.
"This Government has overseen economic stagnation in rural towns, closure of post offices and Garda stations and abandonment of communities. Rural Ireland has suffered decades of under-investment and neglect.
"Now at the eleventh hour, in the mouth of an election, Fine Gael has pulled what can only be described as a cynical political stunt, ignoring the advice of the Department for electoral gain.
"Serious questions remain unanswered. While we know that taxpayers will be liable for €3billion for this project, it remains unclear what level of investment will be made by McGranahan McCourt Capital.
"Indeed the Government has refused to release this information. The redacted nature of the documents would suggest that the consortium have very little skin in the game and could walk away at any time.
"The documents also show the increased costs of delivering this project could affect the delivery of homes, roads, schools, water schemes, primary care centres and flood relief schemes across the state.
"Clearly this is a flawed, compromised, and high-risk plan.
"The best-case scenario is that the Government is giving to rural Ireland with one hand and taking with the other.
"The worst-case scenario is the Government is pumping €3 billion of taxpayers' money into a black hole and rural communities will still not have access to the broadband that has long been promised to them."