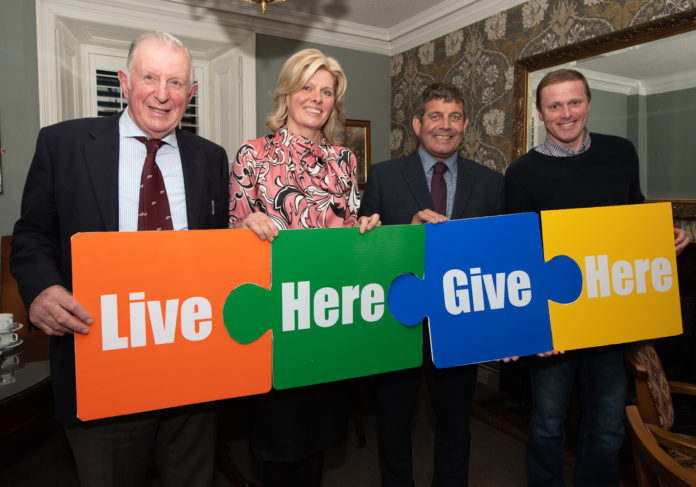 To really live well we need more than bricks and mortar, we need to Live Here and Give Here
this message formed part of Melanie Corrigan's speech at her campaign launch last Tuesday night 9th April.
Joining Melanie to address the packed room were John Lesson and Minister Andrew Doyle who both urged her campaign volunteers and supporters in Bray West to put their shoulder to the wheel and 'get behind' Melanie to get her elected. Melanie honestly and openly shared what motivated her to run for local council stating 'One of the main reasons I decided to put my name forward as a candidate to represent Bray West, was because I am so inspired by the people in our community, people who give their time for free to make the community a better place to live in'.
It is this generosity that inspired her Live Here Give Here campaign 'call to action' as she explained she wants to be sure that we all live in a community where we truly live well. This, she said, is more than just bricks and mortar. It is the spirit of a community where people give and seek support to and from each other.
Melanie, added that she has been inspired by her community all her life, where she has seen the Live Here Give Here in action. She told the room that it would be her privilege to represent Bray West and bring Live Here Give Here to the next level as a local councillor where she can make a difference and everyone can be part of it.
She finished by explaining that she will be championing issues under her 3 main themes, which are to:
Address

the real needs of the local area at a grass roots level.

Boost

local business innovation and knowledge sharing supports.

Cultivate

a clean and caring community.
Her final message was to remind everyone to put Live Here Give Here into action on May the 24th and vote Melanie No 1.