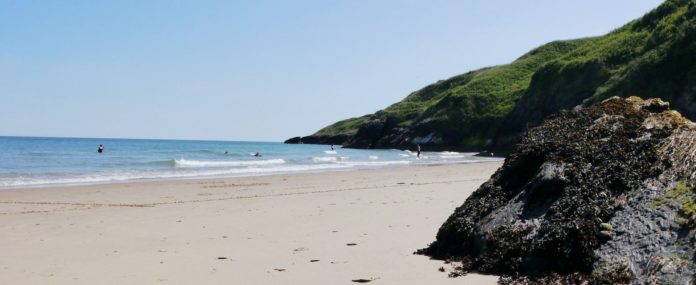 Wicklow's six main bathing beaches have been given a clean bill of health by the Environmental Protection Agency's latest report into water quality.
The big winner was Silver Strand outside of Wicklow Town which has improved it rating from 'good' to 'excellent'. The other five beaches – Bray North and South, Brittas Bay North and South, and Arklow's Clogga all retained their 'excellent' rating. The ratings will come as a great boost to the county ahead of the important tourism season.
Just to the north of Bray, Killiney Bay and White Rock beach were rated as 'good'.
It was also announced recently that four beaches in County Wicklow have retained their blue flag status. Wicklow, Brittas Bay North and South beaches, Bray South Promenade and Greystones, retained their blue flag status by An Táisce for 2019.
Nationally, the country's beaches and lakes appear to have benefited from the scorching sunshine last summer, as record heat killed off bacteria and other harmful growths that can contaminate bathing waters. The prolonged drought also helped, as heavy rainfall can often wash polluting material from streets and fields into the sewers and onto beaches.
There were still some incidents of pollution during the 2018 season, however.  The EPA annual bathing water quality report shows 55 incidents were reported compared to 50 in 2017. More than a quarter of them related to a problem at a treatment plant, though the bathing water samples show the impact was negligible.
Other reported incidents included sewage being discharged from boats, agricultural pollution, contamination from animals and birds, growth of algae and run-off from urban areas.
Overall, 94% of the 145 bathing sites monitored around the country passed the minimum quality standards set out by EU directive and 103 of them were classified as excellent. A further 22 were classified as good and the remaining 12 were sufficient. Five were found to be of a poor standard.
Three of the five areas ranked poor are in Dublin: Merrion and Sandymount Strands, close to the city centre, and Portrane in the north of the county. Clifden Beach in Co Galway and the Lilliput area of Lough Ennell in Co Westmeath are the others.