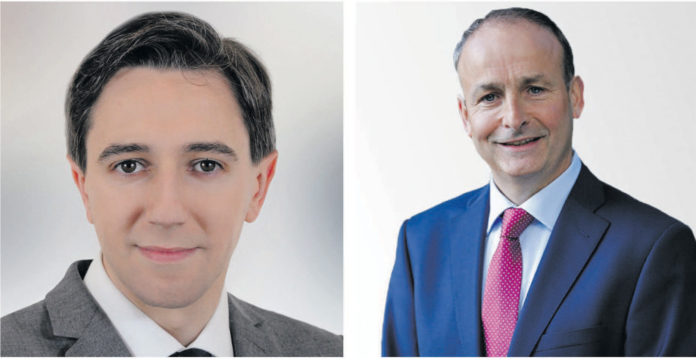 Did someone say election? There can be no surer sign that one is one the horizon than the row that broke out between Health Minster Simon Harris and Fianna Fail leader Micheal Martin, who previously held the role.
Wicklow's Harris said it was hard and galling to take a lecture from the Mr Martin on health spending after he claimed that the Government failed to reveal the full truth for the last three budgets. Mr Martin said this was because not enough was provided at the beginning of each year for elderly services which have lead to overruns in the health budget.
Minister Harris said that when Mr Martin was health minister, he could have stopped illegal nursing home charges but failed abysmally. He also said, that at the Cabinet table, Mr Martin took thousands of medical cards from people over 70. Minister Harris said that his Government was increasing and expanding investment in health.
It's just so untrue
Responding to the minister's comments, Mr Martin, who introduced the smoking ban in 2004, said Mr Harris had failed to rebut the claim that health spending budget figures had been fraudulent for the last three years.
Mr Martin also accused Mr Harris of being a poor and ineffective health minister. Fianna Fáil has called for full transparency on health spending as Budget talks between the party and the Minister for Finance get under way.
Local TD, Stephen Donnelly, is Fianna Fail's spokesperson on health and is believed to have highlighted a number of spending concerns with Mr Martin.
Mr Martin said it is "incredible" that Mr Harris would accuse him of failing to keep control of costs when he was Minister for Health between 2000 and 2004.
"It's just so untrue in the sense that if you actually go back to about 2010, 2011, 2012, actually the HSE budgets were within target.
"It's about 2012 onwards, that seriously gets out of target and what's happening from 2015 onward and you can look at this objectively and look at the figures at 2015 onwards is getting political."