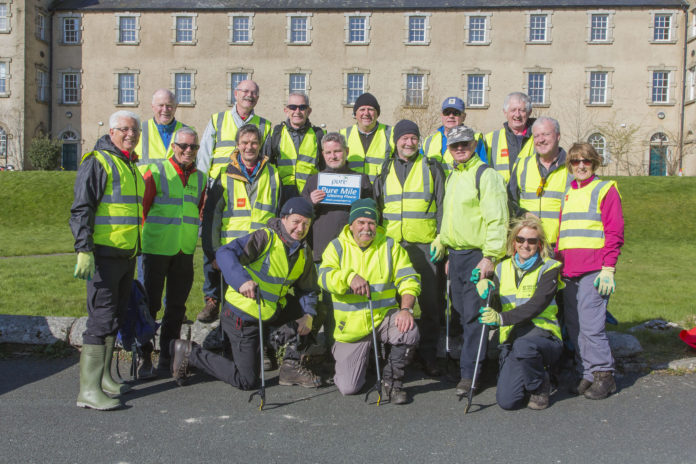 A walking group based in Glencree collected more than 150 bags of rubbish from the Wicklow and Dublin uplands recently.
The Glencree Walking Group, who covered the area from Kilakee Car Park in South Dublin to the Sally Gap Cross Roads in Wicklow, also picked up tyres, flooring, discarded pallets, and a considerable amount of domestic waste.
This was the third year that Pure and The Glencree Walking Group joined forces to Clean Up The Uplands, and although a considerable amount of litter and rubbish was removed on the day, it was acknowledged by all involved, that there was a noticeable reduction of litter on the 10-mile stretch of road.
The first collaboration resulted in the removal of hundreds of bags of litter and over 3,000kg of illegal dumping.
"The Wicklow/Dublin Uplands is a unique landscape and environment, attracting thousands of visitors annually," Ian Davis, Pure Manager, told the Wicklow Voice.
Pure supply all groups with Pure Mile bags, litter pickers, gloves, Pure Mile high-vis jackets, and the Pure Truck removes all of rubbish gathered by groups.
Further information on Pure can be found on www.pureproject.ie or to report dumpers and rubbish on lo–call 1850 365 121.