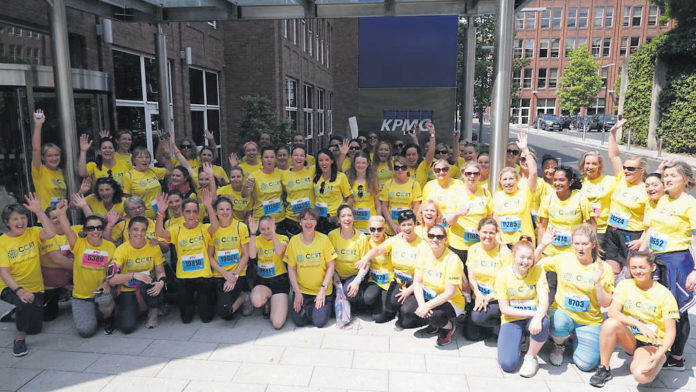 More than €50,000 has been raised in memory of a Greystones mum who tragically passed away from cancer aged 40 in July of last year.
A total of 110 women walked, jogged or ran the VHI Women's Mini-marathon on June 2 in memory of Stephanie 'Steph' Miller (nee McFadden) who lived in Bray but was originally from Greystones. And 30 people completed the run virtually in Spain, Amsterdam, Portugal, France, the UK, the US and many more countries.
Steph, who enjoyed a stellar career with KPMG, is survived by her husband Marcus and twin girls Zara and Leonara who turn eight this year, her mum Patricia, her brother Brian and sister Suzanne.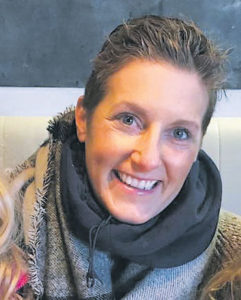 "It's a testament to the type of person Steph was that so many came out to support her," a spokesperson for Run For Steph told the Wicklow Voice. "Steph was much loved by those who knew her and the mini marathon was a lovely opportunity to get together in her memory.
"We were all wearing bright yellow t-shirts kindly sponsored by KPMG where Steph had worked for so many years.  Steph loved the colour yellow and a couple of years ago she drew a rainbow with the slogan 'Don't worry, be happy' so we were thrilled to be able to use her own drawing on the back of the T-shirts which really spurred us on as we ran the streets of Dublin in her memory.
testament to the type of person Steph was that so many came out to support her
"We had a lovely evening in The Martello in Bray on the evening of the run and are grateful to them for their generosity on the night."
All funds raised will be donated to Cancer Clinical Research Trust (CCRT) which was established by Steph's oncologist Professor John Crown.
"We know that she would have been so thrilled to hear we have raised over €50k for CCRT. All the monies raised will go directly to CCRT to fund their research projects," the spokesperson added.
If you would like to donate to CCRT in Steph's memory you can donate through https://www.idonate.ie/fundraiser/11376160_run-for-steph.html