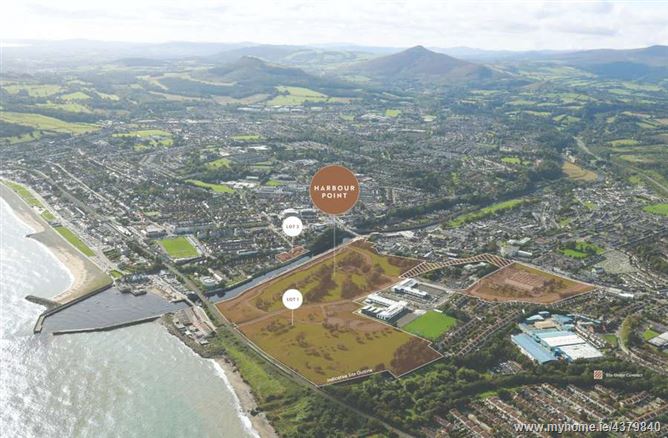 It was supposed to be a €2bn new town centre for Bray but now it is on the market for just €27.5m.
Lands on the former site of Bray Golf Club have been rebranded as 'Harbour Point' and put on the market nearly two decades after the original lofty plans were announced.
The site, which has consistently flooded in previous decades, has planning permission for several hundred houses and commercial premises.
The plans for the site were first mooted in the early 2000s and in 2008 the original developers were given the go-ahead for the €2bn town centre in Bray despite the economic downturn.
Pizarro Developments was given permission for the project by An Bord Pleanala which included a hotel, 900 residential homes, as well as a cinema, offices and over 100
shops.
In 1984, Bray was badly flooded during Hurricane Charlie, causing severe damage to homes in the area, and the army had to be called in to rescue some residents.
When Pizarro went bankrupt earlier this decade, work on the new flood scheme came to a halt and the government had to step in to complete the flood defence works.
Now agents Savills, who have rebranded the site as Harbour Point, have divided it into two lots, with planning permission for the development of a substantial mixed-use scheme, it says.
A new €3.45m public transport bridge which will span the River Dargle from the old golf club lands to the train station making the site attractive to builders and potential residents alike.
The bridge will be for public transport, cycling and pedestrian access to Bray Railway Station and will eventually be used for the LUAS, which is due to be extened to the town by
2035.