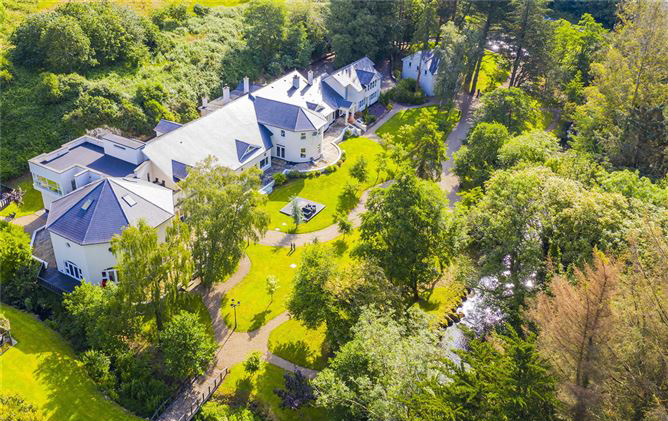 Celebrity solicitor Gerald Kean has been forced to slash the price of his Wicklow mansion by 40% to €2.25m.
Drayton Manor, a 17,000sq ft (1,580sq m) modern mansion close to Brittas Bay, is back on the market more than two years after it was first launched for sale seeking €3.75million.  The big price drop in price reflects the slow market for country properties in this price bracket.
In October 2017 it was reported that then selling agent Knight Frank had withdrawn the house from sale six months after its launch.  Then in December 2017 a payment of €1.45million appeared on the Property Price Register attaching to the address.
It's not apparent what this payment represented, and according to Savills it refers to its client "refinancing the property in the normal course". Mr Kean still lives at the property.
The 11-bed house was built 12 years ago after the solicitor acquired the property from the late developer, banker, publican Patrick Gallagher for about €2.
Kean has been a fixture on the Dublin social scene since the late 1990s, when he and his ex-wife, Clodagh Hopkins, became regulars on the Irish celebrity circuit while he built a business representing many entertainment figures. (He counts the singer Simon Le Bon, of Duran Duran, among his closest friends.)
The Corkman's flamboyant lifestyle has been well documented by the media, and he and his practice are never far from the headlines.
Kean is pictured regularly attending and hosting charity events, frequently with a glamorous woman on his arm.