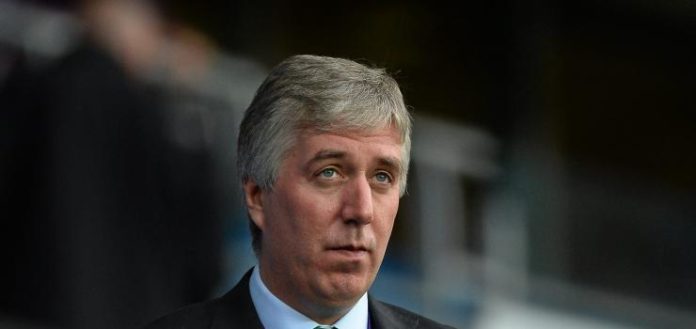 Wicklow has again found itself at the centre of the scandal surrounding the FAI after it emerged that former CEO John Delaney ran up expenses of €40,000 in just six months, including 13 trips to Pluck's of Kilmac.
While Mr Delaney was on a salary of €360,000 as chief executive, he used the FAI credit card to pay for meals totalling €563 in his local pub in Wicklow which is just down the road from the €3000-a-month house the FAI rented on his behalf from TV star Grainne Seoige.
As revealed in the last edition of the Wicklow Voice, Delaney has also bought a five-bedroom house with a tennis court, stables and a waterfall in Aughrim in south Wicklow for €868m.
Purchases on Mr Delaney's FAI credit card included €400 at a Hilfiger store, more than €500 on two visits to an executive dry-cleaning service and a €226 bill from Thomas Pink, a store that claims to have perfected 'the traditions and intuition of English shirt making', duty-free purchases at airports and cash withdrawals of €6,000 in just six months.
The FAI declined to comment on Mr Delaney's credit card expenses, and about a separate €60,000 payment made by the association in early 2014 to a third party labelled as 'professional fees'. Recent reports claim that the threat of prosecution is becoming a real possibility for the FAI directors and John Delaney amid allegations of financial irregularities.
The FAI is engulfed in the biggest crisis in its history with the entire board preparing to step down at its next AGM in June. Auditors Deloitte reported the company for failing to keep proper accounting records, which is potentially a criminal offence.
Delaney, the former chief executive, "stepped aside" from his role as executive vice president but is said to be "still on the payroll". There remains little clarity on his immediate future as a forensic audit of the association joined the growing list of investigations to be carried out.
The FAI's corporate unravelling accelerated dramatically, with serious allegations made to the Companies Registration Office.
The FAI's own auditors Deloitte were revealed to have informed authorities that soccer's governing body had failed to keep proper accounting records.  This move raised the prospect that directors or former directors could face prosecution over how the association was run.