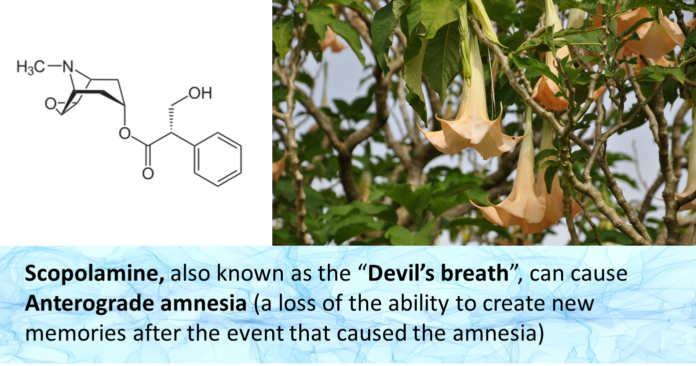 A 27-year-old engineer from Bray has warned tourists heading to the Spanish island Tenerife to watch out after he was attacked with a date rape drug and b e fore being robbed.
David Nelson was on holiday with friends last month and has spoken out about his 'horrible experience' to help raise awareness about a dangerous drug known as "Devil's Breath".
Mr Nelson, who is currently based in Switzerland, was staying in Adeje and went out for drinks in the Playa de las Las Americias area on March 23 when the attack occurred. At the end of the night he lost the group and went to get a taxi back to his apartment when he was approached by a woman. He claims she tried to seduce him and when he pushed her away, he was "sprayed in the face with a substance".
"I was later informed by police it was the date rape drug 'Devil's Breath'," he said.
I remember very few things after being sprayed.
"I remember very few things after being sprayed. My phone was taken, gold watch, bracelet, €600 from my wallet and I was then taken to a ATM and the girl proceeded to take what money she could from my Irish and Swiss bank accounts until the cards declined. This drug turns you into a zombie."
The police report described the woman as being between 20 and 30 years old with curly hair. He said the police told him that tourists are regularly attacked with the drug scopolamine, more commonly known as Devil's Breath.
The substance has been blamed for thousands of crimes in South America and has now become a problem in European countries. The United States's Overseas Security Advisory Council has issued many warnings about the drug, which it says can "disorient the victim and cause prolonged unconsciousness and serious medical problems".
"I had never heard of this drug before as I'm sure many others haven't either," Mr Nelson said.
The Department of Foreign Affairs says that while it doesn't comment on individual cases, it acknowledged Spanish authorities have warned of date rape drugs being used.
"Don't inadvertently lower your alertness to these risks simply because you are on holiday," an advisory note on the DFA website reads.
The robbery of David came the same week after another Irishman was reported missing in Tenerife. Dad-of-two Peter Wilson (32) was last seen on the Canary island on March 23. He travelled there from Dublin Airport on March 22 and was staying in the Malibu Park Hotel. He is believed to have been in the Costa Adeje and Playa de las Americas areas.