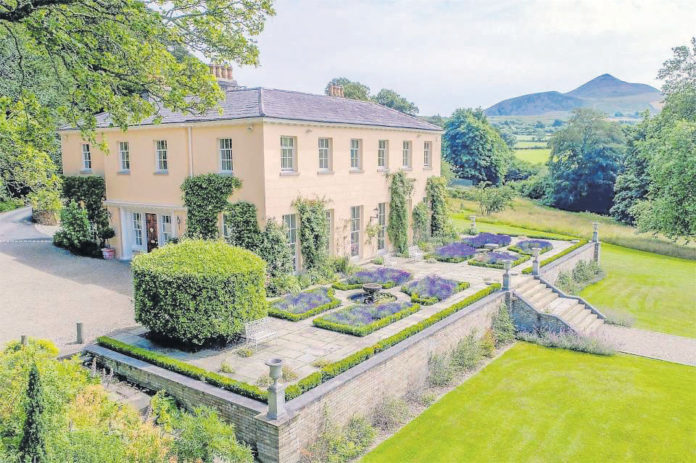 Far Beyond These Castle Walls is the name of his first album and it would appear that Chris De Burgh has taken inspiration from that as he has put his Enniskerry mansion on the market for €12.5m.
The singer bought the Georgian mansion, Bushey Park which is set on just under 11 hectares, in 1996. The Lady in Red star originally purchased the eight-bed house, on the outskirts of Enniskerry village, from the Bisgood family but is understood to be moving to Dalkey with wife Diane to downsize as the house is "too big for two people".
De Burgh spent seven years refurbishing it and the lavish renovation extended to a 140 square metre guest cottage, restored stables and the addition of substantial new buildings.
De Burgh says he was very familiar with old houses, having spent much of his childhood in a 12th-century Irish castle that his parents ran as a hotel.
"I used to go to a lot of these houses and see their old owners hunched around fire, trying to keep warm."
Determined to avoid such hardship at Bushey Park, the singer upgraded the 2,337sq m (25,685sq ft) property with state-of-the-art heating and insulation.
The couple's three adult children, including the former model and Miss World Rosanna Davison, have now flown the coop.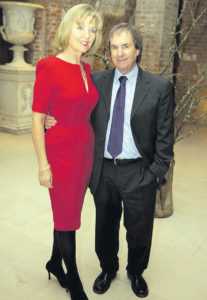 "There's no financial need," de Burgh says. "I don't have to sell this place. I just think it's too big for two people."
The house has a main reception hall, a morning room, dining room, study and family room, along with an eat-in kitchen and a 600-bottle wine cellar; all eight bedrooms are en-suite.
The property which is for sale through David Ashmore of Sotheby's International Realty also includes a two-storey, 1,115sq m (12,000sq ft) leisure complex with a screening room, game room and indoor pool.
Bushey Park joins only a handful of country estates currently seeking more than €10m.
The others include Luggala, on 2,000 hectares for €28m, and Grange Con, on 103.5 hectares, for €15m, both in Co Wicklow, and Corbalton Hall, on 145 hectares, for €11m in Co  Meath.