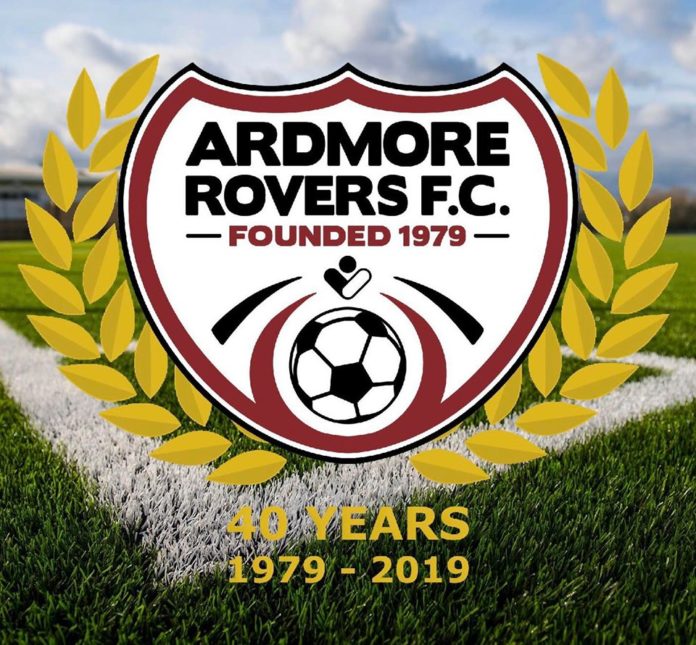 If you've played football in Wicklow or Dublin over the past 40 years, the chances are you've either played for or against Ardmore Rovers.
The largest football club in Bray, Ardmore Rovers will celebrating its 40-year history with a gala dinner in the Esplanade Hotel, Strand Road, Bray, on Saturday, November 2. RTE's Soccer correspondent, Tony O'Donoghue, will MC the event that promises to unite both past and present.
The evening will kick off with a drinks reception, followed by a gourmet meal, then dance the night away to a soundtrack from the last 40 years.
Aidan and Eileen O'Donoghue along with Shay Lynch founded Ardmore Rovers SFC in 1979 and since then thousands of local children have played for the club, including current Irish International and Middlesbrough goalkeeper Darren Randolph.
rich and memorable past – an exciting future
"It is a fantastic opportunity for us to celebrate a very rich and memorable past and look to continue to build towards an exciting future" says Club Chairman Ciaran O'Connor told the Wicklow Voice.
"What is incredible is the enduring legacy that this club continues to have in the region.
"We have helped to provide a meaningful life experience to thousands of children over the past four decades.
incredible that the club still has not got a place to call home
"What is even more incredible is that the club still has not got a place to call home, and that is something that this club is committed to putting right."
Ardmore Rovers are calling out to any ex-member of the club, manager or a player to come along on the night.
Tickets are available to buy from the club shop in Ballywaltrim Clubhouse on Saturdays and Sundays from 10am until 1pm or alternatively you can book your tickets by emailing, [email protected].