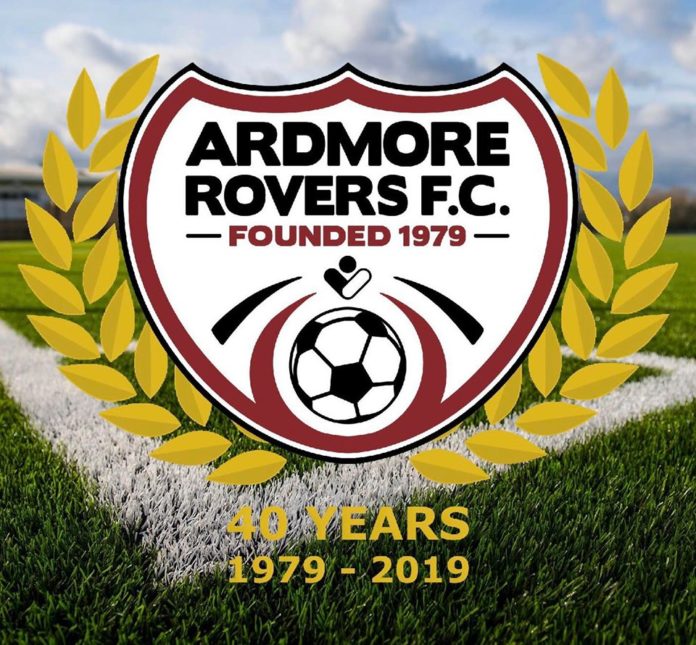 Ardmore Rovers celebrated its 40th anniversay recently at a gala event in The Esplanade Hotel in Bray.
Guests on the night included founders Aidan and Eileen O'Donoghue who talked about their early experiences of bringing the new concept of children's organised football to the area when they established the club in 1979.
The event brought the past and present together as generations of managers and coaches gathered the first time in 10 years.
Rachel Jenkins, ex-senior ladies international encouraged girls to achieve their dream
A host of ex players skyped in from abroad with messages of goodwill, including Rachel Jenkins, ex-senior ladies international encouraged girls to 'achieve their dream just as she did in Ardmore'.
Pierce Sweeney, now of Exeter City in League Two in England, thanked all the coaches in the club who give their time for free for the benefit of the Bray children.
Darren Randolph talked to Ardmore from his base in Middlesbrough where he is recovering from injury.
PROUD OF THE ACHIEVEMENTS OF OUR DECORATED EX-PLAYERS
"Darren Randolph is our most high profile player but we are equally proud of the achievements of our other decorated ex-players such as Exeter's Pierce Sweeney, Bray Wanderer's Hugh Douglas and Ladie's international Rachel Jenkins," club chairman Ciaran O'Connor told the Wicklow Voice.
Star of the night was Anne Randolph, mother of Darren, who sang a special song celebrating the club's history that was written by Bray man Sean Sheahan.
Ardmore currently hosts 40 underage and senior teams which caters for over 650 young people in the area, a huge success considering that the club has been homeless for forty years.
Club Chairman Ciaran O'Connor says that it's "heartbreaking to think that many of the guests tonight worked so hard to find a home decades ago and yet now in 2019, the club is still homeless."