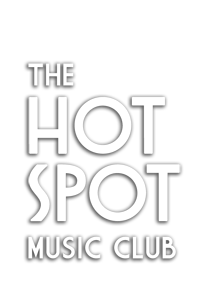 Joe and Patrick present a hilarious new show of sketches, song and stand-up in which they offer unique and fresh insights into the big issues facing the modern world! 
Joe Rooney has had them laughing all the way for over twenty years and yes you know him as Father Damo from the Father Ted series  the one who was a bad influence on Father Dougal Or is it  from his six years on Kilnasully as Timmy?…he worked as both an actor and screenwriter? Or is it from his performances in many films like many films including the incredible "Flying Saucers Rock n' Roll" alongside Ardal O' Hanlon An homage to b/w American B movies of the sixties it was shot in Keady in Northern Ireland on a set that represented 50's America. In another short "Adolf and Eva" he played Adolf Hitler in his last moments in the bunker bickering with Eva Braun over who gets the gun and who gets the cyanide tablet.
Patrick McDonnell  is an Irish actor and comedian. He has starred in the RTÉ hidden camera comedy show Naked Camera and the sketch show Stew. However he is probably best remembered at home and abroad for his role as Eoin McLove in the Channel 4 sitcom Father Ted.
Doors 8pm/Show 9pm €12 – €15
https://m.facebook.com/story.php?story_fbid=662267237489767&id=259950077929362
SUN Apri 14 – Fireside Folk Session 4.30pm
SUN MAY 5 – 4.30pm

MAY 10th – Interference band frontman – Paul Tiernan
Paul Tiernan: the man who in 2008 had a song (How to say goodbye) in Hollywood teen cult movie 'Nick and Norah's Infinite playlist', who once played with the legendary Donovan, who has 7 solo albums released, who has played his trusty mandola with Nick Harper, Boo Hewerdine, Robyn Hitchcock, Mark Geary, Maria Doyle Kennedy, Sinead Lohan, Katell Keineg and Glen Hansard to name but a few. He also sang and played the same trusty mandola on Morcheeba's album 'Blood like lemonade' (released June 2010). In 2011 'How to say goodbye' was in the English, Australian and Mexican top 30 Itunes singer-songwriter charts.
Before we forget, also a member of cult Irish band 'Interference' who'produced/engineered and designed the artwork for all 7 solo cds……as song of beauty and wonder 'Gold' featured in Oscar winning Irish film 'Once' and is now a huge broadway hit. Discovered sometime back in the last century by Paul McGuiness, U2s manager and now living in southwest France. Paul writes bittersweet love songs and is one of the primary players in the 'sad folk' movement. A veritable one man band. Paul is presently working on album no. 8.  CD Baby have hailed Paul as "a true songsmith in the tradition of Leonard Cohen, Nick Drake and Paul Simon" while also intoning of the album "Earthquakes is as fine an album as you'll hear this or any other year".  www.paultiernan.com
SAT May 11 – AJA – Steely Dan Tribute
Doors Open 8pm
Tickets €14 – €16
You got to shake it baby! AJA recreates the sounds of one of rock's most legendary and enigmatic bands with stunning precision and energy. The joint will be rockin' to all the Dan classics from Reelin' in the Years to Hey Nineteen and beyond. This 8-piece ensemble features former members of Pretzel Logic and includes some of Dublin's finest jazz, rock and session musicians. No static at all!
Their live set opens with the entire classic album Aja, hence the name. Featuring : Gerry Farrelly – Keyboards, Colm Lindsay – Guitar, Tommy Moore – Bass / Vocals, Alan Cunningham – Drums, Johnny Graham – Vocals, Sinead Stone – Vocals, Mark Wilde and Serge Stavilla – Saxophones.
Sun May 19, DENI BONET – NY Violin Rocker, Singer & Performer

It's no secret that Deni Bonet can rock a violin like nobody's business. Or that she writes memorable songs that make you want to listen again and again and again. For years, Deni has been honing her craft as a violinist, singer, songwriter and performer. She is, simply, a musical total package. Her style ranges from pop to roots-rock to new folk.  With her latest album, Bright Shiny Objects, it extends to sheer, ultra-high voltage, genre-defying brilliance, with pure classical training and precision playing.
Although classically trained, Deni quit the classical world because she hated having to wear black and sit still! Deni has a stellar resume, having performed and recorded with, Cyndi Lauper, R.E.M., Sarah McLachlan, Mundy and many others. Her previous appearances include Carnegie Hall, The Great Wall of China, the United Nations, and the White House for President Obama. For the past several years, Deni has been touring in the US and Europe, and has become an in-demand act, headlining various festivals, performing arts centers, clubs, colleges and international venues. Her music has been featured on HBO, NBC, American Airlines, several film and modern dance projects. She was recently honored to be awarded a grant through the Arts Envoy Program of the US Government to spend a month on a residency in Africa teaching violin, songwriting, and rock 'n roll at a music college in Zanzibar. Deni Bonet has released several CDs of her own original music, including last year's critically-acclaimed "Bright Shiny Objects" on Zip Records/Sony-RED.
JUNE 8th – Mack Fleetwood – On sale now

JUNE 16th – Martin Carty – On sale now
VENUE HIRE Enquiries / GIG TICKETS