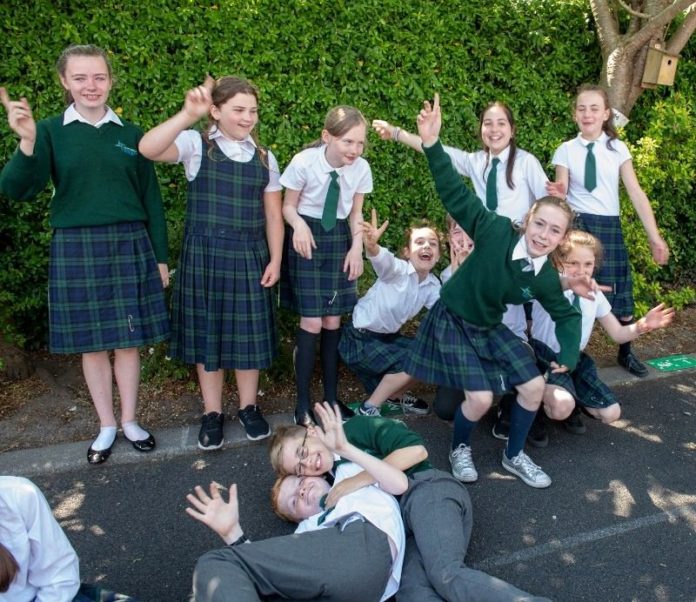 Most of the objections to the new gender neutral school uniform policy in St Brigids in Greystones have come from anonymous calls, chairperson of the school's board of management Tom Sherlock has said. 
The primary school says it has had "a few negative phone calls" after it was announced they would introduce the policy. They will now allow all students to wear the uniform that they feel the most comfortable in, meaning male students can wear dresses and female students trousers.
Since the news was announced Mr Sherlock said negative responses from parents have been minimum.
"We have had a few negative phone calls, mostly from anonymous callers to the school and we did have a phone call from a parent complaining that he was not told of the change but we were able to show that parents were notified.
THE VAST BULK OF OUR PARENTS HAVE BEEN HUGELY SUPPORTIVE
"There will always be people who will be opposed to this that is for sure, but what is most important is that even one student feels more comfortable now."
Previously, a strict dress code meant female students had to wear a green tartan pinafore while a green jumper and grey trousers were compulsory for all males students.
"It all started when four girls in one of the senior classes approached Principal Marie Costello with the idea because they were concerned that one child in the school was uncomfortable with the current uniform policy," Mr Sherlock added.
"Ms Costello asked them to develop the idea and do some research on it, which they did. She was hugely impressed with their work and brought it before the Board of Management.
"We decided to ask parents for their opinion on the school email system, and we did not receive any negative responses.
"From the beginining of the next term there will be a gender neutral school policy in place."
The school has also beginning to introduce gender neutral bathrooms with the junior infants students and and plans to move this to older years in the future.
The move comes after gender neutral policy was recommended to Irish schools in 2016 by then Education Minister, Jan O'Sullivan.
The Being LGBT in Schools guide book advised schools to allow transgender students to wear the uniform they preferred and "access toilet and changing facilities that correspond with their gender identity."
Ms O'Sullivan said she was pleased to see the recommendation were being adopted in St. Brigid's.